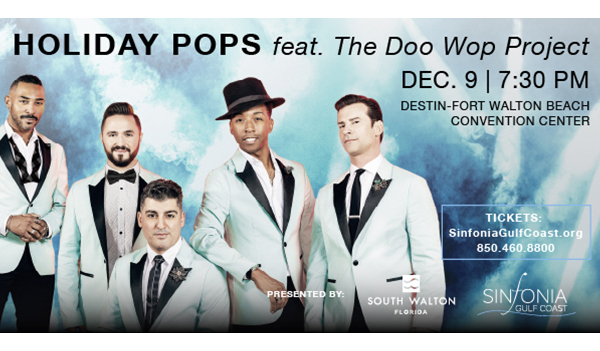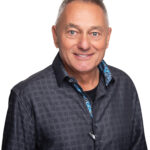 By Joe Capers, Insurance Zone
In July, we learned that Florida has the highest homeowner premiums in the country. And today it's official, we now have the highest auto rates too! The average annual premium in 2022 is $2,560, compared to the national average of $1,682.
In Florida and most states, auto insurance is required to register and legally operate a vehicle. Like most lines of insurance in Florida, rates have been on a rise for the past few years. It may be tempting to only purchase enough coverage to meet our state's minimum requirements. Don't do it! These low limits are not enough to protect you and your family if the worst circumstances happen.
Your car insurance policy is an important financial tool. If your car or you are involved in a wreck, theft or natural disaster (hurricane, flood or fire), the impact on your financial viability can be substantial. Your car insurance should be tailored to protect you, other people and assets from most of the associated expenses and costs in the event you are involved in an accident. Your lender, who legally owns the car, may have their own requirements and will want to be financially protected if there is a collision or other damage.
There are six basic types of coverages for your auto, motor home, motorcycle and LSV's that are registered with the state.
Liability – Coverage that offers protection against claims alleging that a driver's negligence resulted in bodily injury or property damage to another party. This can include the driver and passengers of the other vehicle or vehicles involved, injured pedestrians and owners of the property where the accident occurred.
The more assets you need to protect, the higher the limits should be. For those with significant assets, an Umbrella policy is recommended for increased protection. In most cases the Umbrella will require minimum underlying Liability limits of $250,000/$500,000.
Medical Expenses – Coverage for medical expenses because of bodily injury sustained by an insured caused by an accident. This covers your medical bills (not lost wages), regardless of who is at fault in a crash. Usual limits offered $1,000, $5,000 and $10,000.
Uninsured/Underinsured Motorist Coverage – This coverage pays for your and your passengers' medical bills and property damage if the driver at fault in an accident doesn't have insurance, has insufficient coverage, or the incident is a hit-and-run. It is recommended to carry limits equal to the liability limits on a Stacked (broader) Basis rather than Non-Stacked.
PIP/Personal Injury Protection – Mandated by Florida, provides medical, disability, and death benefits to you and any passengers in your vehicle. Basic PIP covers up to 80 percent of your medical expenses and 60 percent of your lost wages.
Collision – Physical damage coverage for your vehicle if it is impacted by another vehicle or damaged in an accident. This coverage is usually required by a lienholder on a leased or financed vehicle.
Comprehensive – Covers damage to your vehicle caused by an event other than a collision, such as fire, theft, vandalism, hail and flood damage. Like collision, this coverage is usually required by a lienholder on a leased or financed vehicle.
Other Recommended Coverages – There are many other coverages that should be considered when reviewing your Personal Insurance Program. Included are Loss of Use or Rental Reimbursement, Roadside Assistance, Accident Forgiveness, Gap, New Car Replacement, Diminishing Deductible, Pay-Per Mile Coverage, Customized Equipment and Original Equipment Coverage.
With the popularity of Uber and Lyft, one can now obtain Rideshare Insurance. This is supplemental coverage for drivers of the ride-hauling services, which is typically inexpensive. It provides valuable coverage for situations that are not covered by a driver's personal car insurance policy. If you are a rideshare driver, please discuss options with your insurance agent.
Many of our neighbors and customers have golf carts, or LSVs (low speed vehicles). As long as they're not rented, they can be written as a separate policy, or added to your auto policy if they are licensed for road use. The rental exposure can sometimes be written under a commercial liability policy, but the coverage is not as broad as an auto policy.
Many of our neighbors and customers have teenagers who are approaching the driving age and wonder how best to insure these exposures. If you have a new driver in the household, all insurance companies recognize the increase in risk with a new driver. Some insurance carriers will not insure new drivers, while others will charge higher premiums to make up for the increased exposure. There are some measures you can take to lower your insurance rate, like taking a driving course. This will help your new driver become more familiar with the rules of the road and educate him on ways to avoid accidents. When you are a new driver, it is worth taking it slow, stick to the roads you are familiar with, and avoid getting into stressful traffic situations.
The bottom line is to talk to your agent and get customized auto coverages that fit your personal needs. Make sure you are aware of all discounts that are available. According to industry statistics, one of every three drivers are underinsured!
Insurance Zone, founded by Joe and Lea Capers, is a full-service commercial and personal lines insurance agency serving Destin, Miramar Beach, Santa Rosa Beach (30A) and Inlet Beach. Visit its Video Library on www.ins-zone.com to watch informative videos on 'Auto Insurance Made Easy & What To Do in An Accident', or call (850) 424-6979 and talk with one of its experienced Team Members.