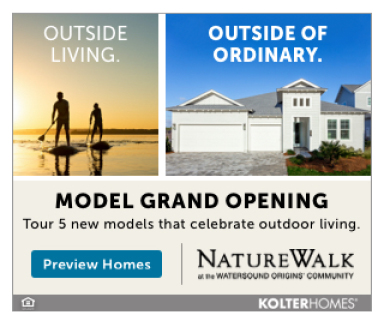 By Myrna Conrad
The start of a new year brings different thoughts and feelings for different people. Some are thankful that the past year is over, especially given the uncertainties of the last few years. There are those who are fearful of what the New Year might bring, given consequences of the actions we see playing out in our country. There will be celebrations, there will be regrets, there will be uncertainties, but each year brings an element of hope for what might be. That's why so many people make their resolutions and set their goals at the beginning of each year. A new year can feel like a new beginning.
It seems as if, over the last few years, hope has taken a backseat to fear. Yet hope is what helps us overcome fear. Hope is so important. Hope reduces feelings of helplessness, reduces stress and improves quality of life. Without it, faith is replaced by fear, peace is replaced by anxiety, confidence is replaced by insecurity, and dreams for the future are replaced by despair. The loss of hope leads to a lack of motivation and depression. But the presence of hope can be a source of emotional strength. According to Psychology Today, hope can make present difficulties much easier to bear. Dr. Judith Rich writes, "Hope is a match in a dark tunnel, a moment of light, just enough to reveal the path ahead and ultimately the way out."
Hope is the motivator that gives us the resilience to keep going when things seem overwhelming. Some great examples are: the Apostle Paul, who was thrown into prison, yet kept teaching about the love of Christ; Ludwig van Beethoven, who was deaf, but wrote amazing music; Abraham Lincoln, who was raised in poverty, but became our 16th President; Albert Einstein, who was labeled a slow learner, but became one of the greatest physicists of all times.
Hope can have several meanings. It can be used when talking about something we would like to happen or wish would happen, (i.e. "I hope I get the job I just interviewed for."). It can be used to explain where we place our hope (i.e. "My hope is in the promises of God in His Word"). The use of hope in the Bible is distinctive in that it speaks of a certainty instead of a desire, as evidenced in these passages.
For I know the plans I have for you, declares the Lord, plans for welfare and not for evil, to give you a future and a hope. (Jeremiah 29:11 ESV)
Surely there is a future, and your hope will not be cut off. (Proverbs 23:18 ESV)
For you, O Lord, are my hope, my trust, O Lord, from my youth. (Psalm 75:1 ESV)
My hope isn't wishful thinking and it is not fleeting, because I trust that God is in charge and is working in my life at all times. I experience His work daily in my life and see it, as well, in others. This kind of hope leads to joy, boldness, peace, faith and love. Martin Luther King Jr. said, "We must accept finite disappointment, but never lose infinite hope."
There are so many things in this world that can be taken from you: your loved ones, friends, your time, your health, your wealth, your energy, your freedom. Regardless of what happens, don't let anything or anyone take your hope. Start the New Year by…
Being Aware:
Think about what brings you hope in your life.
Be aware of how the things going on around you affect your hope for the future.
Realize the importance of where you place your hope.
Understand that no one can take away your hope, which will affect your attitude.
Being Intentional:
Start this year with a list of your hopes and dreams for the year.
When you find yourself experiencing fear or worry, make a list of things that you can do to make a difference in your home, your school or work place, and your community.
Model hope for those around you.
Explore the Bible and see how many promises are given by God which, by faith, will infuse hope and peace into your life.
May the God of hope fill you with all joy and peace as you trust in him, so that you may overflow with hope by the power of the Holy Spirit. (Romans 15:13 NIV)