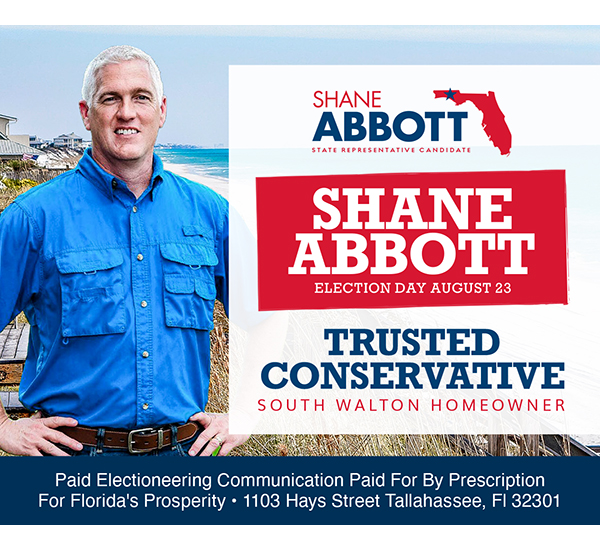 The Walton County Master Gardeners are pleased to resume their popular Lecture Series on Wednesday, September 7, 2022.  Larry Williams will be our guest speaker.  Larry is the Residential Horticulture Agent and Master Gardener Coordinator with UF/IFAS Extension in Okaloosa County.  He has served in this position for 28 years assisting Florida residents in developing and maintaining Florida-Friendly lawns, landscapes, and gardens.  He is well-known for his weekly column for the Northwest Florida Daily News.
If a glass is full of water, can you put more water in the glass? If the soil is saturated with water, can you put more water in the soil? Our lawns, landscapes and gardens need water on an as-needed basis. Watering too much promotes dollarweed, fungal diseases and leaches valuable fertilizer. It is counterproductive.
Gardening in the Florida Panhandle requires irrigation.  Larry will address the types of equipment, regulations governing systems, plant requirements and saving money on water bills. Whether you hire an irrigation contractor or do-it-yourself, you'll want to know more about this valuable investment.  Learn during this hour-long presentation how to irrigate or water on an as-needed basis. Doing so saves money and results in a healthier lawn, landscape, and garden.
Please join us on the 7th at 10:00 am until noon.  The location is 70 Logan Lane our UF/IFAS Extension – Coastal Branch.  This program is free and open to the public.  Light refreshments will be served.  Seating is limited and reservations are required.  Reply to: waltonctymg@gmail.com or call 850-892-8172