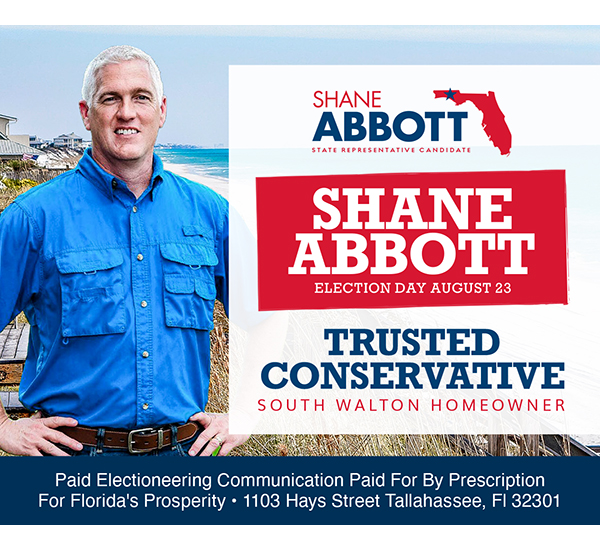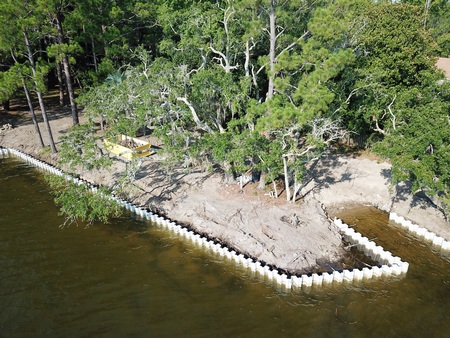 As the summer season winds down, the Walton County Tourist Development Council has been busy researching and strategically purchasing properties to add not only additional beachfront, but ease parking congestion in South Walton.
Property Purchase:
Earlier in the year, the TDC purchased a 2.3-acre property along CR393 near Gulf Place that will offer additional parking for shopping, access to bike paths and parking for the Ed Walline Regional Beach Access. The property, which cost $3.7 million, is expected to accommodate between 120-150 vehicles.
Likewise, the 2018 addition of a 7.35-acre property along CR283 in Grayton Beach, meant that instead of a planned hotel, the county was able to add 274 parking spaces, which are available to visitors and also being used to shuttle local workers to nearby jobs where parking is more limited.
With the recent purchase of two properties near Eastern Lake, the TDC has plans to help reduce congestion and add parking for the nearby neighborhood beach access. The properties, located at 392 and 406 Eastern Lake Road, were purchased for $775,000 and $1.11 million respectively and total almost a half-acre in size.
Beach Access Additions and Upgrades
As the TDC continues to expand beachfront for both locals and visitors to enjoy, work continues on the three new regional beach accesses in South Walton. The additional access points will bring the total number of regional beach accesses from eight to 11.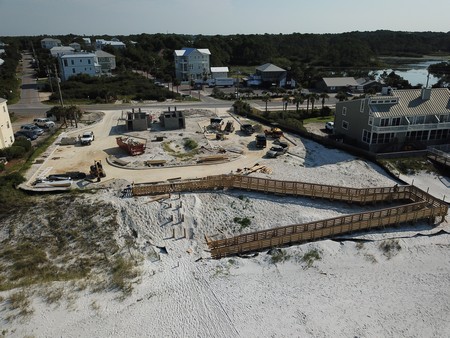 Construction on the new Dune Allen Regional Beach Access, located across from Stinky's Fish Camp on Scenic Highway 30A, is underway and on schedule, with construction expected to be complete by early fall.
The Miramar Beach Regional Beach Access, which is located across from the Amalfi Coast resort on Scenic Gulf Drive, is still in the planning phase. Construction is expected to begin in the late summer or early fall.
The Seagrove Beach Regional Beach Access, located on the beach near Café Thirty-A, is currently in the planning phase, with construction tracking to begin in early spring of 2020.
These three new access points, like all of the regional beach accesses in South Walton, will feature parking, restroom facilities and lifeguard stations.
In addition to the work being done on the three new regional beach access in South Walton, crews are also planning renovations at nine regional and neighborhood accesses. Once construction begins, work will include improving or replacing decking and railings, adding bike racks, or if needed, a complete rebuild of the access.
The four regional beach accesses set to see improvements are: Inlet Beach (438 South Orange Street), Gulfview Heights (186 Gulfview Heights St.), Ed Walline (4447 W. Co. Hwy. 30A) and Fort Panic (5753 W. Co. Hwy. 30A). The five neighborhood accesses include: CR 395 (2790 E. Co. Hwy. 30A), Nightcap Street (south end of roadway), Hickory (2624 E. Co. Hwy. 30A), Live Oak (2680 E. Co. Hwy. 30A) and Dogwood (2560 E. Co. Hwy. 30A) – all of which are located in Seagrove Beach.
Work is expected to begin after turtle nesting season (October 31) and be completed by March 1, 2020. No more than two neighborhood/beach access points will be under construction at one time.

Bay Access Renovations:
Renovations are also underway at the Kellogg Bayside Park which is located on the southern shore of Choctawhatchee Bay, just west of the Clyde B. Wells Bridge. A total of 222-feet of seawall is being replaced as part of the project. Overall, work is 90 percent complete and crews are in the process of installing a new canoe and kayak launch. The park should be ready to welcome visitors by the end of September.