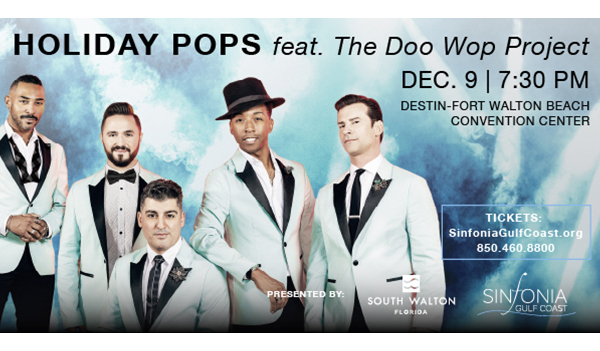 On the morning of October 13, the Walton County Board of County Commissioners, alongside the Walton County Beach Operations and Tourism Departments, held a ribbon-cutting ceremony for the new Scenic Gulf Drive Regional Beach Access.
"There is a lot of hard work that goes into completing something like this, and to see it come to fruition is a great feeling," Tourism Director Matt Algarin said. "Anytime we can open a new beach access and provide the opportunity for our residents and visitors to enjoy the sugar white sands is a good day. The beach is a gathering place. It is where people can come to make lifelong memories."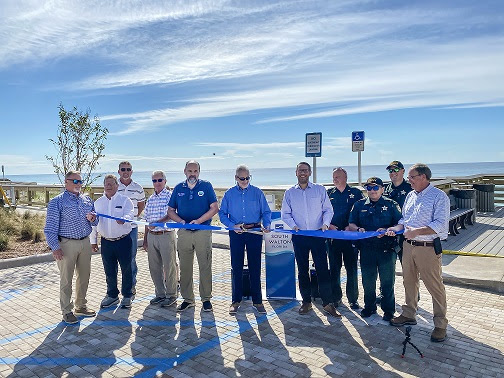 The project first gained traction in 2017 when the county purchased the 2.1-acre property for $5.75 million. Additional project costs, such as permitting and construction, were estimated at $3.4 million, for a total cost of $9.15 million. All expenses related to the project were covered using the tourist development tax, a 5-percent tax collected on short-term rentals.
"It is not just for the tourist, but for everyone that lives in Walton County who wants to come to our beaches and enjoy them," Brian Kellenberger, director of beach operations said.
Located at 907 Scenic Gulf Drive in Miramar Beach, this new beach access boasts 400 feet of sugar-white sand along the Gulf of Mexico. It showcases a coastal cottage design, mirroring the county's other beach accesses. It features 18 vehicle parking spaces, nine golf cart parking spaces, bike parking, a large deck plaza, a 360-foot ADA-accessible boardwalk/dune walkover, restroom facilities, and a picnic pavilion with dune walkover.
"We are proud to offer this to the public. It is a great facility and a great amenity to have," Walton County Commissioner Michael Barker said.
Opening the Scenic Gulf Drive access brings the total number of regional beach accesses in Walton County to 10. Work is also underway on two additional regional beach accesses, Seagrove Beach RBA in the heart of Seagrove Beach and Walton Dunes RBA in the Eastern Lake community.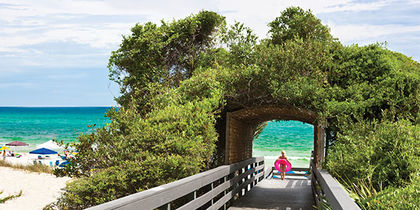 Each regional beach access point includes parking, restroom facilities, beach flag condition information, and a seasonally tended lifeguard station.
To learn more about Walton County and its beach accesses, visit www.visitsouthwalton.com.