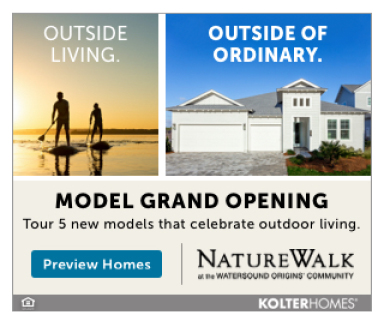 Visit South Walton will begin accepting applications for the 2022 Artist of the Year Award on Monday, Aug. 16, 2021. Currently in its 20th year, this award will recognize a local artist who lives and works in Walton County and whose signature style embodies the creativity and beauty for which the area is known.
Artists who meet the qualifications can find instructions and apply online at waltoncountyaoy.com.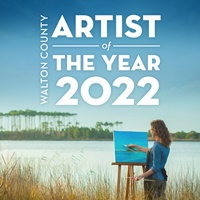 The Artist of the Year Award is a community program that showcases local artists, promoting the selected artist's work throughout the year through a variety of publicity opportunities and events. The winner will also receive an award of $4,000 in exchange for a commissioned piece of artwork that will be on display in Walton County.
"We are incredibly blessed to have such talented artists in Walton County, and through this program we can shine the spotlight on one deserving individual, all while showcasing an important part of the South Walton experience," says Director of Communications Matt Algarin. "From art galleries and murals to outdoor sculpture exhibitions and underwater museums, our community is rich with art."
Submitted artwork will be evaluated based on criteria such as originality, authenticity, and overall appeal. Finalists will be interviewed in-person and must present three examples of artwork during their panel discussion.
Past Artist of the Year winners include Chandler Williams, Doug Foltz, Jenna Varney, Kathleen Broaderick, Marisol Gullo, Melody Bogle and Juan Adaro. For a complete list of past winners, visit waltoncountyaoy.com.
The deadline for submissions for the Artist of the Year program will be Friday, Sept. 17 at 4 p.m. The winner will be announced during the Perfect in South Walton Awards presentation in January 2022.
To learn more about the Artist of the Year program, download the informational flyer or contact Lisa Foster at (850) 333-2728 or Lisa@visitsouthwalton.com.