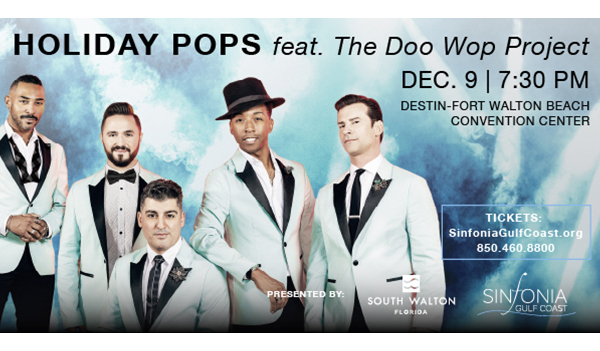 By Michelle Ruschman
"Twenty-two veterans kill themselves every day. We are just trying to reduce that 22 by giving them more purpose and giving them a distraction if nothing else."
~ Jeff Powell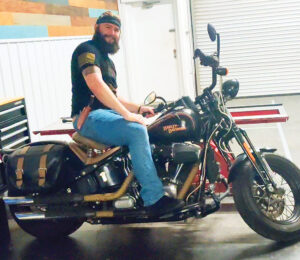 Local Jeff Powell is the founder and President of Veterans 48, a 501c3 non-profit organization, whose goal is to build modified bikes for wounded veterans. Jeff himself spent 30 years serving in the air force, and upon retiring, realized he was missing a critical piece of his life from being active duty: The camaraderie he had enjoyed being part of a community of military men and women. When he retired, Jeff missed the people who spoke the same language, understood the experiences he'd had, and the bonds that were formed from lives unique to warriors. When he left a distinguished military career there was a deep sense of loss as the call signs, stories, and nicknames ended.
"After that much time, culturally, socially, you pick up habits. Separating from that culture, that environment, even though it's a positive retirement, it still leaves you isolated and feeling without purpose. I tried the contractor thing, but I didn't feel fulfilled. I worked for Tesla and that was fun for a while, but it was too physical. So, I bought this building. I always loved riding; so did my friends. We call ourselves Wild Hogs. There's a sense of freedom when you ride, but you're also trying to survive, just trying not to get hit and keeping it between the lines. It lets you get out of your head. I want to give that back to guys who have lost a leg."
Many men and women who leave the military tend to retire at their last assignment. As friends move on from the base, however, loneliness sets in for those who have left the life and still remain. It can especially take a toll on soldiers who have come back from combat. The isolation can jeopardize their mental well-being, particularly if they have come back from combat with life-changing injuries. Jeff and his wife, Jackie, also a retired vet decided to build a community that these vets could be a part of, and Veterans 48 was born.
"Twenty-two veterans kill themselves every day so we are just trying to reduce that 22 by giving them more purpose and giving them a distraction if nothing else."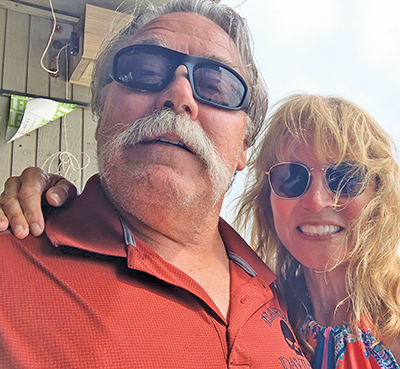 Jeff and Jackie are avid motorcycle enthusiasts and it was bike building that became the "excuse" for their fellow vets to gather. Their building at 50 Hill Ave., just outside the back gate of Hurlburt Field, is the clubhouse in which he invites vets to come, gather, tell their stories, and rebuild the community they left behind. At Veterans 48, they can have a cup of coffee, listen to music, and settle in for great conversation where "we understand us," says Jeff.
The campaign Veterans 48 is currently promoting is for vet, Brandon Gingras. Brandon was removed from combat due to spinal injuries. He has since developed his own non-profit, Hunt Pray Eat, to help veterans' sons without fathers. Once funds are raised for parts, his bike will be built by the kids in his program with professional supervision. The plan is to raffle off the bike to fund Hunt Pray Eat. The goal for builds done through Jeff's organization is that each bike has authentic, brand-new parts. To donate to the current and future builds, go to veterans48.org/donate.
Jeff stresses that this isn't just for people who love motorcycles. There's even a single mom who is a gunsmith and veteran, who fixes and restores guns. He's excited about all the activity that happens in his building.
"It's about the connection. Get off the couch and come to the shop. Not the clinic at the VA, not the doctor, not the bar. Come to this healthy environment where we joke and kid and tease each other, just like we do in the military, and get back to that camaraderie you miss when you get out. This is for the military who want to find that community again."
For more information, visit Veterans48.org and to donate, veterans48.org/donate.
Michelle Ruschman is a local writer, artist, jewelry artisan and speaker. Connect with her at michelleruschman.com, on Insta @michelle_ruschman_art, and on her Facebook group, The Prodigal Artist Gallery.