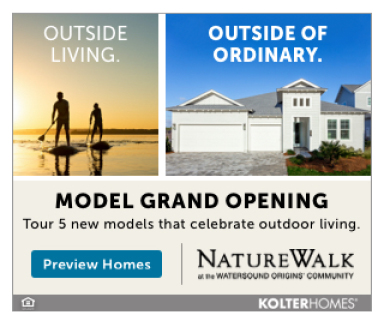 By Nate Kelly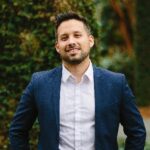 Talk about a strange 2020. Perhaps you had plans to sell your home at some point. But between the mysterious coronavirus, an uncertain economy, political unrest, and layoffs galore, you might have chosen to put those plans on hold- or even gave up on the idea.
Such skepticism is totally understandable after a year like last. But ironic as it may sound, many real estate experts believe this year could be one the best times to sell a home in years.
So…to sell or not to sell? There are plenty of good reasons to put your home on the market right now. Maybe you're needing another bedroom or two and ready to upsize, or possibly even downsize with a child going off to college. Maybe you'd like to be closer (or further) from the beach. If you've at all thought about selling in 2021. Here's 3  reasons why we think it's a great time:
You'll command a high asking price for your home.
It's simple supply and demand. Record low inventory of available homes for sale + historically low mortgage rates + buyers really desiring to be in an area like where we live = sellers having the real upper hand in today's market. Buyers are being forced to outbid each other to get an offer accepted, and as a seller, that's where you stand to gain.
  Mortgage Rates are Low
While home prices may be up, buyers are trying to take advantage of these historically low rates. These mortgage rates have remained under 3.30% since the beginning of the year, meaning homes could cost potentially tens of thousands less over the lifetime of the loan.
  Home Buyers' Needs Have Changed 
2021 has brought in a new generation of buyers into the market. First of all, there are fewer time wasters. People are not showing up to be nosy or for the free cookies. These are serious buyers who are really looking to do one of three things: purchase a primary residency, second home, or investment property. And partly due to the pandemic, many homeowners are reconsidering their current homes with a need for more office space. And since we are so fortunate to live in such a great area, people are flocking here to Florida from all over to enjoy our amazing lifestyle, and frankly, our freedoms.
Bonus Reason- You may be able to sell "as-is"
We are not living in the world of "repair the roof first" or "repaint all the walls". Due to this high demand, believe it or not buyers are sending in offers for homes in their current condition. As a seller, you may not need to invest as much time or money on repairs or updates. Buyers in 2021 will settle for the imperfect. So before you worry about that bathroom that's been needing an update, reach out to me and let's see what we could get as the home currently stands.
Bottom line- as a seller you will wield the negotiating power, because the demand outweighs the supply. And while you're still in a position to call the shots, we think this may be the best time to sell your house. We'd love the opportunity to work with you!
Nate Kelly is a Real Estate agent with the John Martin Group of Berkshire Hathaway Home Services. Nate can be reached at 251.923.6393 or email: