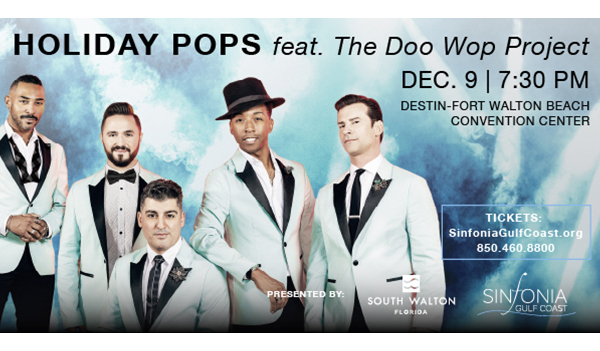 As The Studio Gallery in Grayton Beach embarks on its 25th year in business in the same charming cottage location, a new face is at the helm.  As of July 1st, Susie Bettenhausen, an artist herself, assumed ownership from Sarah and Bill Sullivan, taking the wheel for the next leg of the journey.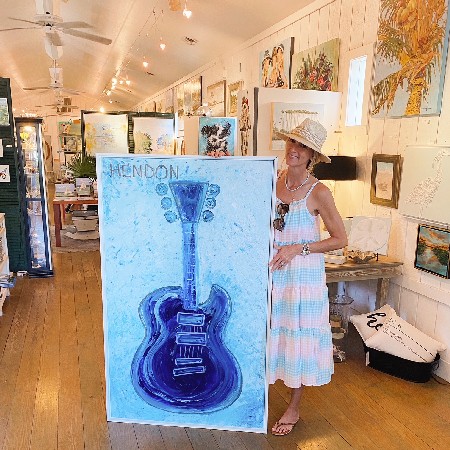 An avid fan of "Old Florida", Bettenhausen wants to keep the original eclectic and organic nature of the Studio intact while also introducing new artists to the 30A community.  The little cottage gallery is quite representative of Grayton and hangs some very well-collected artists on its storied walls alongside emerging artists from the regional area.  "There is so much to tell besides what you see in a painting.  There is an artist and their story.  There is history,  their dreams, their inspiration – all of that makes up the "why" they create. I've enjoyed meeting them and getting to know them more than anything over these past few months".
You'll find traditional oils, watercolors, acrylics, encaustics, pottery, jewelry, folk art and unique gifts all living together in harmony in the Shops of Grayton.  Many of the 70+ artists have a lengthy history with the gallery and date back to its earliest days. Originally founded by Dr. Jim Poteet, the Studio Gallery has been home to a number of the same artists since the very beginning.  A best kept secret along the 30A corridor, The Studio Gallery is an original breath of fresh air in a mass produced world.  Folks include it as a must-do on their repeated visits to the coast and those discovering it for the first time acknowledge they have overlooked a gem.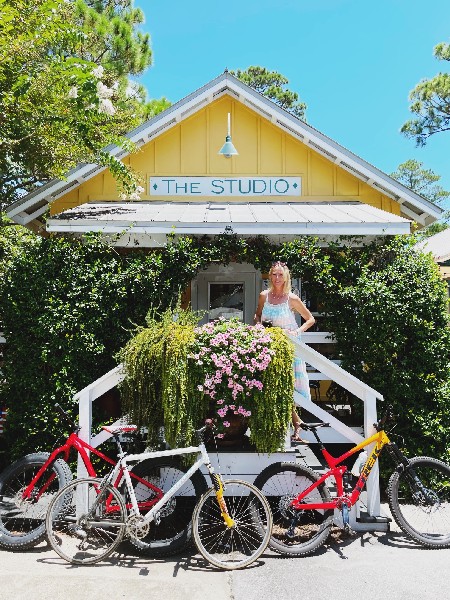 "As a Montgomery native, the history behind The Studio isn't lost on me.  I treasure the fact that many of the artists were showing in here while I was just graduating from Baylor University.  Since the Studio's beginning, life would take me from Alabama to Texas, the UK, and finally down to Palm Beach County.  Splitting time between 30A and Jupiter is delightful but when the opportunity to purchase the gallery arose, I jumped at the chance.  Coming from a family that put down part-time roots here in the Panhandle in the 1930's, this has always been my "home beach".  Spending my days painting in Grayton and carrying on the Studio Gallery tradition is a natural fit and a coming home moment for sure.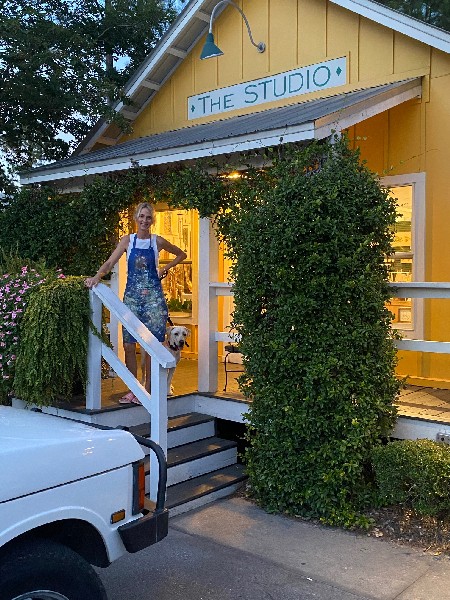 The Studio Gallery is located at  26 Logan Ln Suite D, in Grayton Beach. Phone: 850-231-3331.