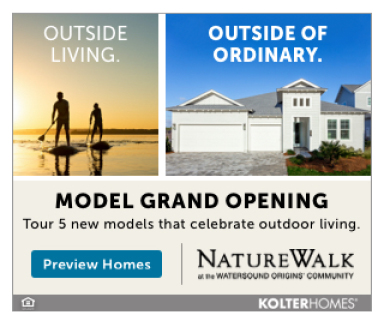 In celebration of Seaside's 40 years, the Seaside Institute has created a self-guided walking tour of Seaside through Otocast which includes over 20 points of interest along with narration from the renowned architects, designers and planners that built Seaside, the birthplace of New Urbanism.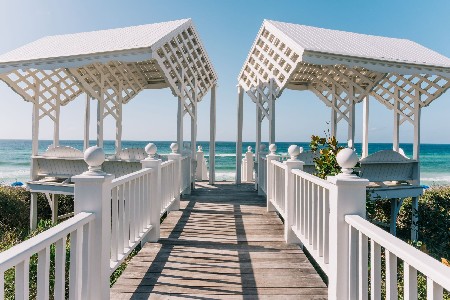 Points of interest include:
Airstream Row
The Chapel – Scott Merrill
The Chatham House – Walter Chatham
Coleman Beach Pavilion- David Coleman
The Court (formerly known as the Motor Court) – Scott Merrill
East Ruskin Beach Pavilion – Stuart Cohen & Anders Nereim
Holl Building
Krier House – Leon Krier
The Lyceum
Natchez Beach Pavilion – Steve Badanes
Natchez Park – Charles Warren
Odessa Beach Pavilion
Pensacola Beach Pavilion
The Post Office – Robert Davis
Red House – Davis Red House first built and rental office – Robert Davis
Rose Walk
Ruskin Place – Alex Gorlin
West Ruskin Beach Pavilion – Michael McDonough
To begin enjoying the self-guided walking tour download the Otocast on your smartphone app store from wherever you are and learn about Seaside and what went into the design of this iconic town. Enjoy while in Seaside or from wherever you are!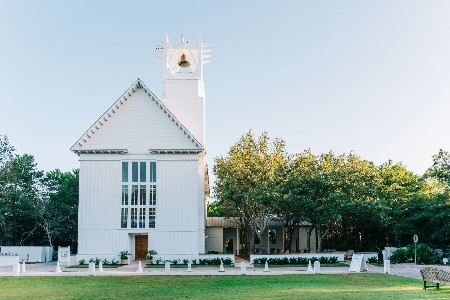 Partnership with Ascension
Living through the pandemic has heightened the need for more community healthcare outpatient services.  Telehealth had not become widely adopted except in rural areas where acceptable bandwidth existed. Now, videoconferencing in multiple formats such as Facetime, Zoom, Skype, WebEX and many others have become commonly used tools while the global population sheltered in place. Doctor consultations through these computer platforms are now accepted and even preferred by many for its convenience and reduction to contaminant exposure.
The Seaside Institute is proud to announce a new Lab Express from Ascension Sacred Heart. Initially the Lab Express will offer blood draw or phlebotomy services. Walk-ins are welcome on the first and third Tuesdays of each month from 7 a.m. to noon. Expansion of the days and hours will be considered as demand increases.
"The Seaside Institute thanks Henry Stovall, Ascension Sacred Heart regional president, and Roger Hall, retired president of Ascension Sacred Heart Emerald Coast, along with Charles Henry, Ascension Sacred Heart Emerald Coast laboratory manager, for working with us on this program. We will continue to identify other opportunities to bring quality patient-centric care to South Walton. This extends to leading a healthier life through well-being and physical wellness," said Victoria Lee, Seaside Institute Chairman.
The Lab Express will be located inside the Seaside Assembly Hall at 168 Smolian Circle in Santa Rosa Beach. Two complimentary reserved parking spaces are located directly in front of the Assembly Hall. Most major insurances are accepted. Patients are asked to confirm coverage with your insurance provider.
Reflections on Seaside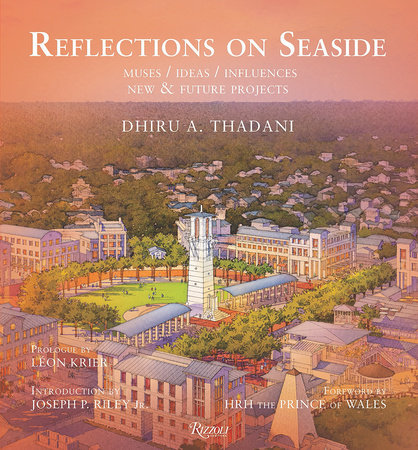 The Seaside Institute is offering the new Dhiru Thadani book: Reflections on Seaside through the Seaside Institute store. The sequel to the critically acclaimed Visions of Seaside (2013), Reflections on Seaside celebrates the fortieth anniversary of the town of Seaside, returning to the place that has inspired countless designers, architects, urban planners, and everyday citizens in the search for the ideal home. All purchases support the Institute and its mission. Institute members receive a 10% discount when they log in to the portal before making their purchase.