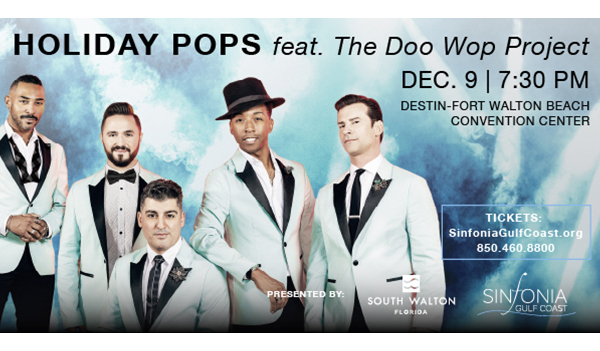 By Lori Leath Smith
What makes your favorite song your favorite? It's likely the story it tells.
And that's what is so special about the 30A Songwriters Festival. On Jan. 14-17, South Walton will be transformed into a story-in-song paradise and the "hottest" mid-January mecca for music fans. And the best part? It's right in our backyard!
For the past 12 years, the 30A Songwriters Festival has attracted thousands of die-hard, enthusiastic, live music fans from throughout the U.S. to listen to original songwriters spanning many genres of music perform their songs. A featured 30 venues all along Hwy. 30A will present more than 230 songwriters and 300+ solo, band and in-the-round performances throughout the weekend. As some of the best performing singer songwriters in all genres of music, all ages, all stages of careers and from all over the country, this year's headliners include iconic artists Brothers of a Feather feat. Chris & Rich Robinson of The Black Crowes, Dawes, Mavis Staples, Jenny Lewis, Emmylou Harris, and Rickie Lee Jones. (See Sept. 2021 Destin Life, MyDestinLife.com.) Returning to perform two shows each throughout the weekend are songwriting legends Amy Grant, Rodney Crowell, Patty Griffin, Steve Earle, John Paul White (The Civil Wars) and Shawn Mullins!
The festival also profiles hall of fame musicians, successful career artists and exciting up and coming musicians. Several artists making their 30A debuts this year include Chuck Prophet, Annie Mack, Madison Cunningham, RB Morris, Darden Smith and Brittney Spencer.
If the best parts of your classic British Invasion, 50s country, 60s pop and pure rock 'n' roll records could be transformed into a person, they might look and sound a lot like Chuck Prophet. For almost 30 years, this Bay Area songwriter has reliably delivered albums so pleasingly familiar that, had he started a few decades earlier, it'd be easy to imagine him outshining the likes of Tom Petty and Bruce Springsteen.
Annie Mack is a soulful singer and unflinching songwriter who writes from the gut and demands your attention. She arrives fresh off the release of her powerful new release, Testify (2021). The record solidifies her position as a top-tier singer, songwriter and producer performing her own unique blend of blues, country, rock and soul.
Grammy-nominated, 25-year-old Madison Cunningham is one of folk rock's most exciting newcomers. Rolling Stone describes Madison's music as "a new spin on West Coast folk-rock, with classical tendencies, electric guitars, jazz-school chord changes and alt-rock strut all living beneath the same roof."
Lucinda Williams calls RB Morris "the greatest unknown songwriter in the country." Steve Earle credits him as "the reason I started writing poetry." RB Morris is a published poet, playwright, actor and renowned singer songwriter.
Darden Smith is a singer-songwriter based in Austin whose 30-year career redefines what it means to be a musician. In addition to 15 critically acclaimed albums, Darden continues to break new ground using the craft of songwriting in education, entrepreneurship and in service to others. He is the founder and creative director of SongwritingWith:Soldiers, a nonprofit that pairs award-winning songwriters with veterans and service members in retreat settings to craft songs about combat and the return home.
Brittney Spencer is a free-spirited singer-songwriter and powerful live performer, spending much of the summer opening for Jason Isbell & the 400 Unit, winning over one audience after another across the heartland. As a teenager, Brittney loved the Dixie Chicks and singing gospel music which ultimately fueled her dream to become a country music star. The Baltimore native moved to Nashville in 2013 and has since toured and performed as a background singer for Carrie Underwood and Christopher Cross all while establishing herself as a songwriter.
Regular weekend and VIP weekend 30A Songwriters Festival passes are sold out. Day passes are now available for Saturday's afternoon headline shows at Grand Boulevard ONLY on Sat., Jan. 15 for headliners Brothers of a Feather featuring Chris and Rich Robinson (of the Black Crowes), Dawes and Jenny Lewis.
Day passes are also available for Sunday's afternoon headline shows at Grand Boulevard ONLY Sun., Jan. 16, for headliners Emmylou Harris and Mavis Staples, both with full bands. Third act TBD. Tickets are $140 per day.
All net proceeds benefit the Cultural Arts Alliance of Walton County (CAA) and help to fulfill its mission to support the arts. For more information on headliners, as well as beloved local bands and performing artists, visit 30aSongwritersFestival.com. Purchase tickets at https://www.freshtix.com/events/2022-30asongwritersfestival.