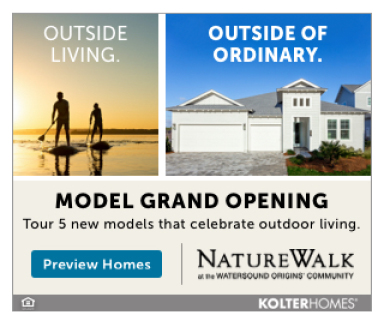 Marisol Gullo.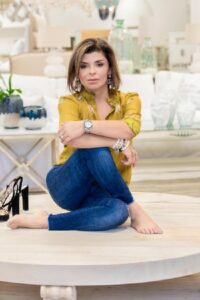 Is there anything this woman can not do? She is a business owner, an attorney, a mother, a wife, the artist of the year, and one of the best coastal décor designers in the area. Marisol is the brainchild behind all of the custom built furniture produced by Not too Shabby by Marisol in both the Miramar Beach and Inlet Beach locations. Marisol has quite the South Walton story to tell, having moved here from Costa Rica in 2001, she has enjoyed the thriving and supportive artist community which attracts the creative class of "makers" to Walton County. Her colors, textures and subjects are inspired by her South Walton surroundings.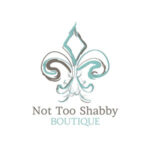 "People search us out for our one-of-a-kind pieces of furniture that reflects our almost 20 years here on 30A," says Tony Gullo, Marisol's husband, business partner and her biggest booster!
Tony goes on to say, "Every piece of furniture is a work of art to Marisol, that's the biggest difference. How could someone explain to you the beauty of our area without living here? It's the same with designing furniture. Marisol is a student of our area's decor, so when she designs the furniture at our stores, that experience is reflected in every piece."
"We build and finish custom furniture for our clients, like dining room tables, coffee tables, headboards, end tables and more," Marisol says with a smile. "So the best part of what I do is help someone put together his or her own design."  She uses only the best quality woods to produce her furniture, from Oak, to cedar, to walnut and her personal favorite is sinker cypress.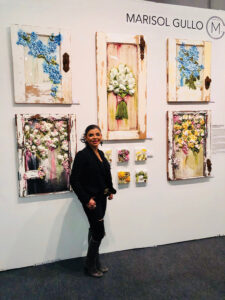 Marisol also does commissioned pieces of art custom for a client's home. An accomplished artist and 2017 Visit South Walton's  2017 artist of the year, she shows her work all over the country, from New York, Miami, New Orleans and Las Vegas.
Not too shabby is known for their amazing "turn key" service. From furniture to lighting to window treatments, rugs and more- the store is known for their very large and readily available inventory that can be ordered or purchased off the floor. Tony says "come in and feel the difference." Design services are always complementary.
Not Too Shabby by Marisol Gullo, 9755 US-98 West, Miramar Beach, 850-419-3976. 12805 US Hwy 98 E, Unit P201, Inlet Beach, 850-520-2390.