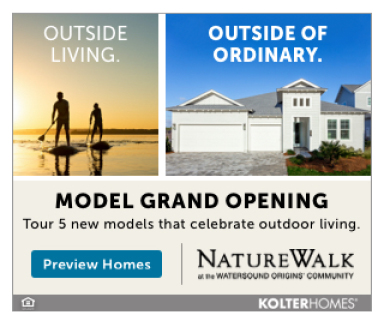 By Rita L. Sherwood
It's all about the sea turtles! Are you a Walton county resident for at least three months? Do you love our local beaches? Do you have some free time during March through October? Why not join the Volunteer Beach Ambassadors?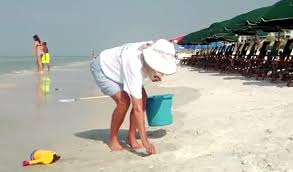 What started as a group of 30 volunteers back in 2016 has now grown to 214 volunteers for 2020. Volunteer Beach Ambassadors Director Laurie Reichenbach says, "I am very proud of the growth of our team. We have so many dedicated volunteers working hard on our beaches to improve the environmental impact on the beach and educate those who come to visit each year, they are a big asset to Walton County."
This group of volunteers greets our locals and visitors along our beach, scenic bike paths and throughout our community. They also are members of the Friends of South Walton Sea Turtles, a non-profit organization, through awareness and education works toward sea turtle conservancy.
While greeting everyone visiting our beaches, their main job is to educate them on beach etiquette and beach activities ordinances, specifically those codes that directly impact the preservation and safety of our nesting sea turtles. They also pick up trash, fill in holes in the sand, and flatten any sand castles/art at the end of the day. They achieve what we've all heard preached #Cleandarkflat by doing all of these tasks.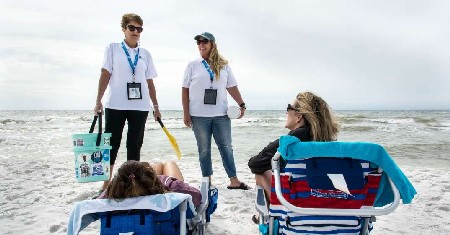 There is no requirement on where or when to volunteer. You pick your favorite beach, time and day, and they will schedule you. Students under 18 may also join, but must be accompanied by a parent who also volunteers. Community service hours are logged for each student.
Recruiting is taking place now for 2021. Upon completing a training session, and joining the friends of South Walton Sea Turtles ($5 fee, but free for volunteers), you will be provided with a professional collared shirt, nametag and blue whistle.
The Volunteer Beach Ambassadors would like to grow to 300 plus members this year and will be training once or twice per month through August. Those interested should follow Friends of South Walton Sea Turtles on Facebook to see dates and times of training sessions, and email Laurie, the director to get on an email invite list.
Private training sessions are also available for groups of 10 or more for local HOA, church and business groups, etc. Contact Laurie Reichenbach, Director of Volunteer Beach Ambassadors at 214-505-6273, or Lauriereichenbach@gmail.com.