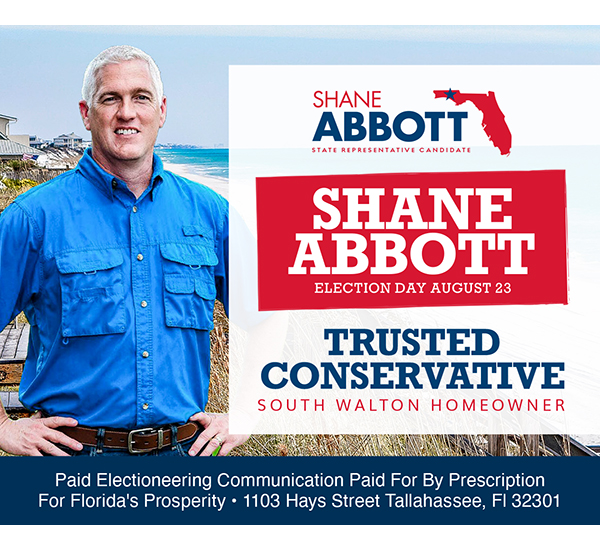 Fridays with Friends  – September 9th and 23rd from 10 AM – Noon
Each "Fridays with Friends" program will be open from 10 AM until noon.  Coastal Seniors will welcome members, who are 50 years and older, to our office to participate in activities, such as: card games, board games, ping pong, bingo, art classes, exercise classes, etc. If you are interested in any of these activities, please let us know so that our volunteers can prepare. On September 23rd Vince Lovoy will teach Beginning Bridge.  You can contact us by calling 850-280-5342, or by sending an email to: coastalseniorsofsouthwalton@gmail.com.
Monthly Meeting- How to Live Safely as a Senior – Friday, September 16th from 11:00 AM – 1 PM (Light lunch provided)
Sheriff Michael Atkinson will talk about topics relating to safety for seniors. If you have any questions contact Sonia at 850-280-5342 or message her at: coastalseniorsofsouthwalton@gmail.com.
Pickleball – Beginner Pickleball 101 at Walton Sports Complex courts – Wednesdays, September 7th and September 21st from 6:30-7:30 PM  Space is limited.  CSSW Members please contact Sandy at sowalpickleball@gmail.com to register.
The new public pickleball courts are now open daily from 8 a.m. to 9 p.m. at the Walton County sports complex behind Dune Lakes Elementary School.  Please join the SoWal Pickleball Association on Facebook for more information and weekly updates. You can use this play scheduling site to set up matchers: https://playtimescheduler.com/login.php
Coastal Seniors Book Club – The second Wednesday of each month – September 14th at 1:00 PM.  Join the Coastal Seniors of South Walton (CSSW) at The Coastal Branch Library to discuss books you've enjoyed by participating in the book club once a month.  You choose your own book – there will be no assigned books for all to read.  Each participant will have up to 5 minutes to share the book they read and their thoughts about it. Should members want to exchange books they can drop one they've read at our offices at 70 Logan Lane in Grayton Beach and pick up another there to read.
Little Free Library
Coastal Seniors of South Walton, Inc. has received a Little Free Library which is located at our office at 70 Logan Lane, Santa Rosa Beach, Florida 32459.  It is outside our front door and allows seniors to access books and puzzles whenever they are able to come by our office location.
Seniors 50 years of age and up residing in or visiting Walton County are invited to join CSSW. Membership is $20 for individuals, $30 for family, and $50 for businesses (your business will be listed on our home webpage and our Facebook page). You can become a member via email at coastalseniorsofsouthwalton@gmail.com, or on the website at www.coastalseniorsofsouthwalton.org. Also, follow us on Facebook at Coastal Seniors of South Walton.  Coastal Seniors of South Walton, Inc. is a non-profit 501© (3) organization for active adults and we're looking for dedicated, enthusiastic persons to join our Board of Directors.