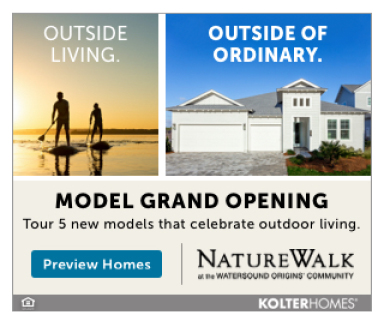 After a pause in 2020, members of the Seagrove Garden Club are hard at work again, raising money to benefit local families and community groups.
Seagrove Garden's largest annual fundraiser, Gifting and Giving, will be held Nov. 17, beginning at 10 a.m. at the Churchill Oaks Clubhouse in Santa Rosa Beach.  The event will again feature holiday-themed silent auctions items as well as a live auction with Kim and Keen Polokoff, but a Last year, despite having to hold the holiday charity event virtually due to Covid-19 restrictions, club members raised a record $18,800, primarily through donations. Proceeds helped 36 families in Okaloosa, Walton and Bay counties. The group also funded prescription co-pay cards for patients of the Point Washington Medical Clinic, donated gift cards for adults at ARC of Walton County and donated money to support ongoing programs at Girls Inc. of Bay County and BeGenerous Inc., a local non-profit that assists women overcoming drug addiction and sex trafficking.
Club membership is aimed at those who enjoy flowers, gardening and food. Annual dues are $20. For more membership information, please send an email to seagrovegardenclub@gmail.com.