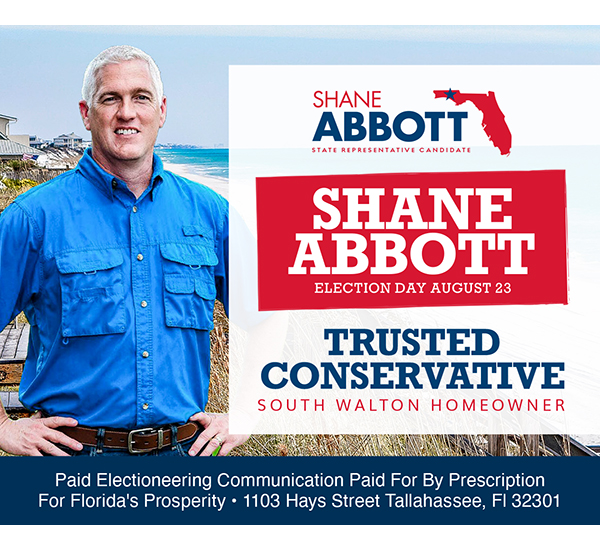 By Corey Dobridnia, PIO, Walton County Sheriff's Office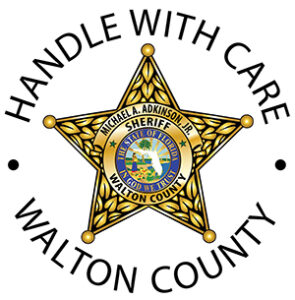 School hallways can be chaotic—a lot like kicking over an ant pile. When the bell sounds, hundreds of students pour from classrooms into the narrow corridors. Most of the time it's a mad rush to the next class.
But for some kids, chaos is internal. It doesn't consider convenience or location.
The year 2020 has been especially challenging for our youth. A pandemic, stay-at-home orders, isolation, a delayed school year, hurricanes and whatever else life throws at them at home.
It's all very sobering for young children growing up in a world that won't let them be, well, kids.
An afternoon in late September was no different at Walton Middle School. School Resource Deputy Hunter Tice was going about his daily duties checking unlocked doors and doing security checks when he was told about a student in crisis.
The interaction was captured on the school's surveillance cameras and sent to us.
Tice didn't want to leave the student alone. So, he took a seat next to him and listened.
We're not sure what exactly the child was going through. But, sometimes that's not what's important. What is important it getting on someone's level who needs help and lending a hand. Or, in this case, an ear.
That's what we're here for. That's what we've committed ourselves to.
We are here at the Walton County Sheriff's Office (WCSO) if you need us.
Let me introduce our newly launched Handle With Care program at WCSO. The program is designed to meet the needs of any person requiring special assistance during an emergency or non-emergency situation. We encourage Walton County residents to fill out a Handle With Care Citizen Support Form for each member of their household with any kind of special physical, behavioral and/or psychological needs.
Qualifications for the handle with care program include, but are not limited to:
• Autism
• Asperger's Syndrome
• Behavioral Disorders
• Cerebral Palsy
• Cystic Fibrosis
• Dementia
• Developmental Delays
• Down Syndrome
• Hearing Impairment
• Immobility
• Mental Disorders
• Neurological Disabilities
• Seizure Disorders
• Speech Impairment
• Vision Impairment
Once the information on the Handle with Care Citizen Form has been verified, an alert will be put into the WCSO database. Any time WCSO receives a call related to the address or vehicle identification information listed on the Handle with Care Citizen Form, the deputy or fire rescue crews responding to the call will receive an alert with a description of the member of the household who might require special attention or care. Members of the Handle with Care Program will also receive a Handle with Care decal to place on their vehicles or the windows of their home to alert first responders of loved ones with special needs.
You can complete the form for each member of your household that requires any special needs or any attention at waltonso.org/community-programs/handlewithcare.
For more information about the Handle With Care Program, please call (850) 892-8111.