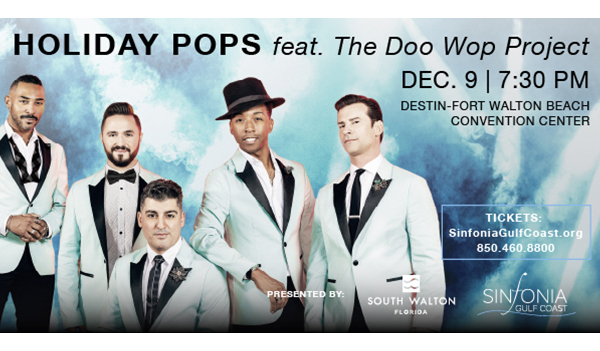 By Rita L. Sherwood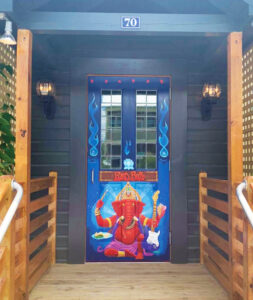 The iconic Red Bar in Grayton Beach is finally rebuilt, back open, and looking better than ever. Walking in, it has the exact same vintage, cool vibe it always had. When asked how this was even possible, co-owner Philippe Petit says, "It was a huge undertaking and would not have been possible without Deron Strickman, our General contractor from Luke & Blue's, it truly was a blessing working with him. He guided us well throughout the whole process, never said no, but was always realistic with pricing and our timeline; it was a dream to work with him." Add to that a labor of love for both, as the Red bar building and grounds date back to a 1930s general store and then gas station in the 1940s. Philippe and his brother Oli opened Red Bar in 1995, and about 10 years ago, had the forethought to make a copy of the measurements along with blueprints (after all, we live in a Hurricane area)!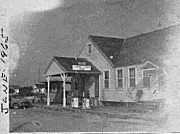 Well thank goodness they did, and after the fire destroyed the beloved Red Bar in February of 2019, many contractors came knocking. What made Luke & Blue's Construction so special? Deron says, "I live very close and have been a patron of The Red Bar for 15 years, you can't get more local than that. I truly care about my clients and always want them to be satisfied. For me, I took a sense of ownership and pride because I live here and The Red Bar is the cornerstone of our Grayton / 30A community. I was happy that I could monitor progress very easily, even on the weekends." He goes on to say, "It was truly a team effort and none of this could have been possible without our many Luke & Blue's sub contractors. They really stepped up to the plate and hit it out of the park! They deserve much of the credit." You can say that again, once Luke & Blue's received the building permit; it took only eight months to rebuild.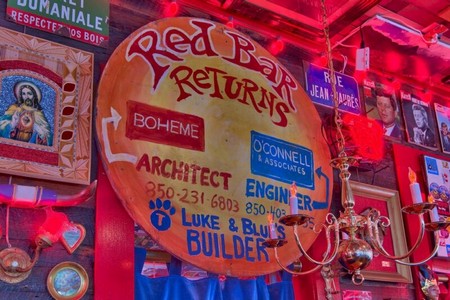 And how were they able to replicate all of the photos, artwork and many vintage accessories? Philippe says that Oli and their dad worked off of photos they had of The Red Bar. "They both are collectors of all things vintage as well as new, so the process was a smooth one." Thank goodness, because 500-600 pieces to replace could not have been an easy task!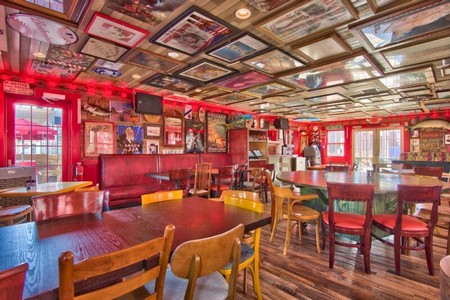 Philippe also mentions the tremendous community support they had to help their 90 employees who were suddenly out of work due to the fire, which happened right before spring break. Various local restaurants hired many of them, and the local community even got together and raised money through 30A.com's  "Rebuild Red Bar" T-shirt sales, a Craft Bar fundraiser and anonymous donors, to a total of $150,000. These funds were distributed among all of their 90 employees.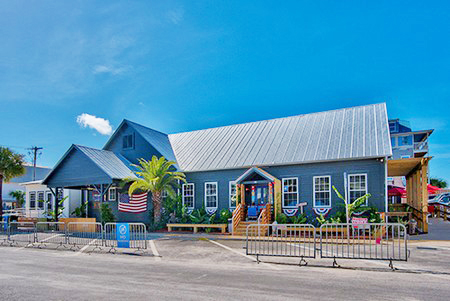 Be sure to check out the new and improved Red Bar in Grayton Beach, located at 70 Hotz Avenue, open for lunch 11-3 p.m. and dinner 4:30-10 p.m., with live music nightly starting at 7 p.m.