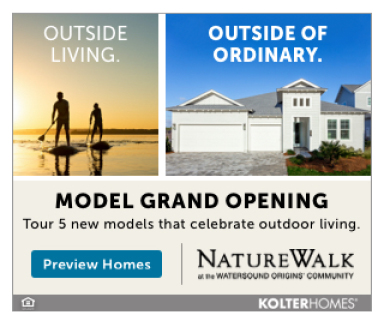 Patron packages are available now at dcwaf.org/tickets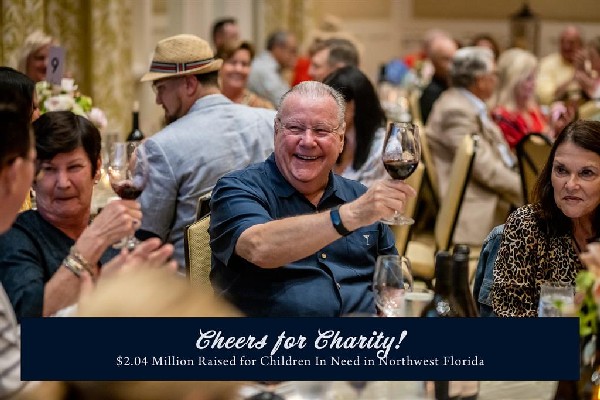 The Destin Charity Wine Auction Foundation (DCWAF) is excited to once again welcome wine enthusiasts to Grand Boulevard for a fully in-person, live auction experience April 22-23.
Patron packages to the 17th Annual Destin Charity Wine Auction presented by the Jumonville Family are on sale now at dcwaf.org/tickets, and prices are scheduled to increase this Tuesday, February 1 to $3,000 per couple.
A patron package grants two guests access to the full weekend of auction-related events beginning Friday, April 22 with an intimate patron dinner experience and culminating in a high-energy, live auction underneath an air-conditioned tent in Grand Boulevard. To purchase a patron package or learn more about the weekend of events, guests are encouraged to visit dcwaf.org.
Destin Charity Wine Auction Foundation connects wine enthusiasts to raise money to benefit children in need in Northwest Florida. Founded in 2005, Destin Charity Wine Auction Foundation (DCWAF) has donated more than $25 million to Northwest Florida charities by hosting world class wine and culinary events. These funds have impacted the lives of over 100,000 youth, including those afflicted by health issues and abuse. Currently ranked number five, DCWAF has been recognized as one of the nation's 'Top Charity Wine Auction in the U.S.' by Wine Spectator Magazine for the last 10 years. Learn more at http://www.DCWAF.org.