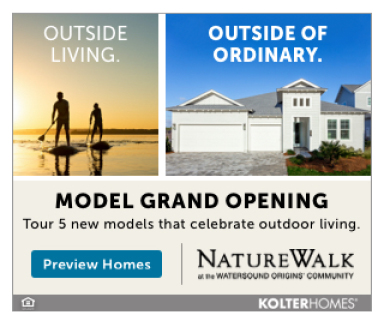 Paddle for Prevention Event to Raise Awareness about Suicide Prevention
Inaugural Event to be Held at Henderson Beach State Park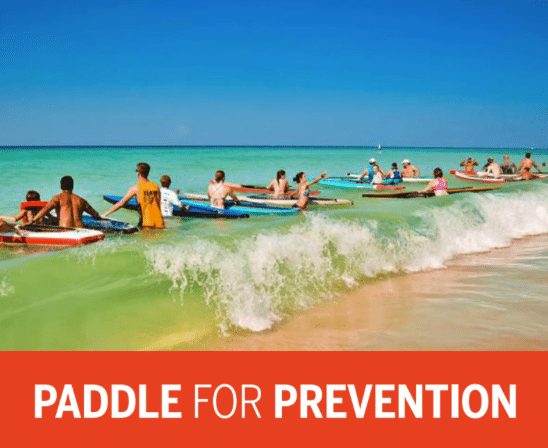 The American Foundation for Suicide Prevention Florida Panhandle Chapter announces its newest event, Paddle for Prevention. The event will be held on September 10 from 9:00am to 12:00pm at Henderson Beach State Park in Destin, FL in an effort to expose the community to paddle boarding and introduce the healing and therapeutic benefits of the water. This event is for all levels of experience from first time paddlers to experts!
Participants can register for time slots every thirty minutes. The $20.00 registration fee covers participants' paddle board rental and helps to raise funds for the local AFSP Chapter. YOLO Board will have paddle boards available for participants. Corporate teams will have a race at the end of the event with all six team members paddling on one board together. The winning team will receive a great prize from Platinum Sponsor, ResortQuest Real Estate!
The park fee will be waived for this event and Pavilion E is reserved for the day. Participant check-in begins a half hour before your registered time slot. Food will be provided by Cabana Café, official Paddle for Prevention t-shirts and tanks available for sale, as well as a raffle tickets with packages from several local businesses!
Suicide is a preventable public health problem and a leading cause of death in the United States. More investment in suicide prevention, education and research will prevent the untimely deaths of thousands of Americans each year. Nearly 43,000 Americans die by suicide every year and suicide is the 10th leading cause of death in the United States. The newly founded Florida Panhandle Chapter has several events lined up in the Fall to raise awareness, fundraise, and connect the community to necessary resources.
Register online today for Paddle for Prevention at AFSP.org/paddle 
For more information, contact Amanda Abbott at amanda@paddleforpreventionafsp.com or visit Facebook.com/AFSPFloridaPanhandle/