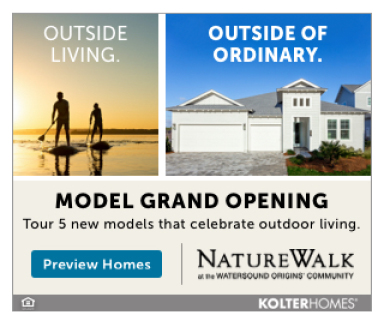 By Rita L. Sherwood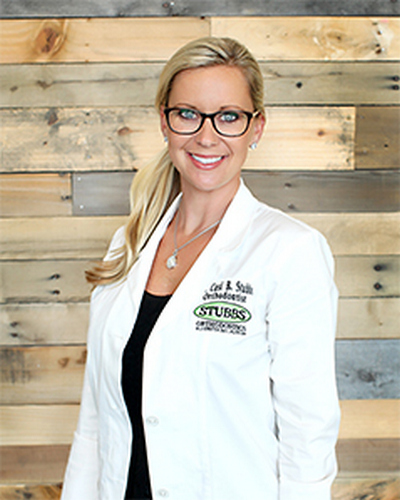 Casi Stubbs is a Florida girl through and through. Born and raised in Defuniak Springs, she went to college at FSU, dental school at the University of Florida, and then finished up at Nova Southeastern University in Fort Lauderdale. But this local girl knew in her heart she'd always return to the Panhandle.
When asked why she started her practice in 2008, when most of the country was suffering through the market crash, she says "I didn't really have a choice, I knew I wanted to come back home, and even though it was a challenging time, when one door closes, the Lord opens another."
Thank goodness for her husband Zak, also from Florida, whom she met at FSU. He helped her open her first orthodontic office and is still involved today, running both offices, making this truly a team effort and a family affair.
Casi grew up always interested in teeth, a trait she got from her mother. Growing up, her mom had discolored teeth because of a prescription of tetracycline when she was pregnant. Little did anyone know that the medicine would soon discolor teeth as well as bones. So, Casi and her mom always tended to notice other people's beautiful smiles, and that's where it all started. Casi even volunteered at different dentist offices through high school and college, and she knew exactly what she wanted to do, to get involved with restorative dental work and help people with their smiles.
"It's hard to believe it'll be 11 years this July," she says. "It's been such a blessing." They definitely started small and had small growth for their business. She laughs as she tells the story of how she was finishing up her last two weeks of school and booking appointments. She had one patient the first day, and then two the next, seeing one in the morning and one in the afternoon. Their Niceville location was first, then they opened up their Miramar Beach office in 2016, to help their many patients traveling from 30A.
When asked what her mission statement for her practice would be, she replies, "We treat patients how we would like to be treated. I always go over all the options available, but in the end, I'll say if it were my child, this is what I would do."
And how did Dr. Li-Ping Chew come to join the practice a year and a half ago? Casi says it was divine intervention, as she was struggling to keep up and overly busy, when Dr. Chew showed up to introduce herself, as her husband and she had just relocated to the area. In fact, Dr. Chew's husband was a dentist himself at Hurlburt. "I tease her and say she was like a diamond that fell from the sky," she says. "The Lord always gives you what you need." She says it was a perfect fit with Dr. Chew and they work well together.
And with that grateful spirit, this working mom of two daughters ages 9 and 13 spends a significant amount of time giving back to our local community. Stubbs Orthodontics chooses 6-8 charities every year and sells raffle tickets to their patients who can win such prizes as a brand new paddle board. They donate 100% of the funds they raise, even matching a portion of the funds. Casi feels it's important to give back to her community which has been so good to her and her family.
To learn more about Stubbs Orthodontics, please contact them at (850) 678-8338, or visit them at stubbsortho.com.