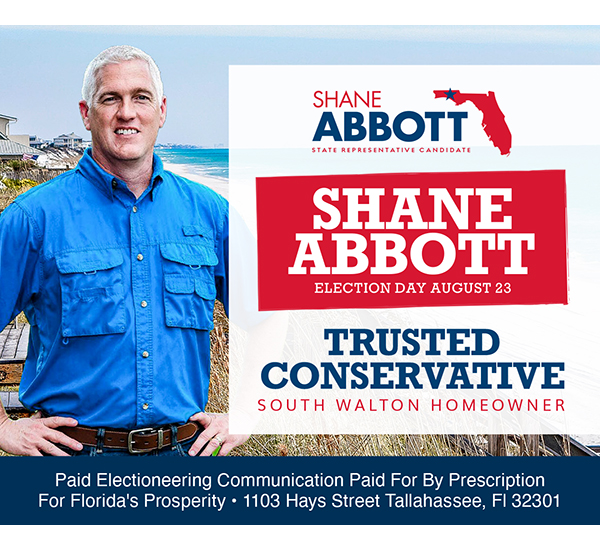 By Kenneth Books
The Northwest Florida Symphony Orchestra (NFSO) is about to launch its 2022-23 season, offering a full slate of great concerts.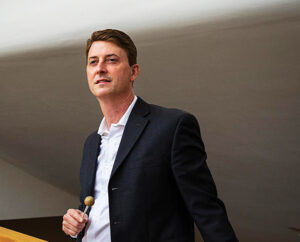 Todd Craven begins his second season as Music Director of the NFSO. He brings a lengthy and impressive background to his position, as well as a love of the Emerald Coast. The Michigan native had previously worked in Sarasota and Buffalo.
"I have been a musician all of my life, developing a love for the trumpet at age 10," Todd said. "I was fortunate to have great teachers and mentors in my hometown in Michigan and went on to pursue music at the University of Michigan, where I studied with the renowned former Principal Trumpet of the Boston Symphony and Boston Pops, Armando Ghitalla."
After he completed his master's degree at Indiana University, Todd won an audition for Principal Trumpet of the Sarasota Orchestra, where he and his wife Laurie, an accomplished trombonist, played for several years. Todd's trumpet-playing career ended in 2008 when he developed a non-life-threatening neurological condition. It was then that he developed an interest – and eventually a love – for conducting.
That required going back to school. He went back to his alma mater to study orchestral conducting and was later accepted into the prestigious class of Marin Alsop at the Peabody Conservatory in Baltimore.
After the year in Baltimore, which he describes as "quite the culture shock moving from Sarasota," he won auditions for two assistant conductor positions: Edmonton Symphony in Canada and the Buffalo Philharmonic.
"I knew that JoAnn Falletta and the Buffalo Philharmonic would be a great training ground, so I accepted that position," he said. During the covid pandemic, he took a one-year teaching position at the University of Illinois, and auditioned for the Northwest Florida Symphony that year as a finalist. "I was so thrilled that I was awarded the position and my wife and I and our small cat moved immediately to Niceville to settle in before the start of the season," he said. "We love being back in Florida and have enjoyed this area so much. We were thrilled to find that the area parks and beaches are even better, in our opinion, than South Florida! I certainly do not miss snow and driving in blizzard conditions! Our families are all based in Michigan still, so we visit the old stomping grounds over holidays and in the summer."
Todd and his wife have settled into the small-town atmosphere of Niceville, he said, and have enjoyed football games and Niceville High School band concerts. "We have also made new friends with our wonderful Northwest Florida Symphony Guild members and others in the community," said Todd. "Also, I try to attend the local Niceville Chamber of Commerce breakfasts and am a member of the Mid-Bay Rotary Club."
The NFSO was founded by John Leatherwood in 1987, which started as a community/student orchestra and then eventually evolved into a fully professional ensemble. "We draw from outstanding musicians as far away as Birmingham, Alabama, but most of our players come from this area of Northwest Florida," Todd said. "They are all auditioned musicians, who have multiple degrees and are experts on their instruments."
Todd is chomping at the bit for the 2022-23 NFSO season. "As Music Director, I am responsible for planning all of the music for the season, and it is something I very much love to do," he said. "I like to work around themes for each concert and think of each one as an event. Our season opener, for instance, is entitled "Ravish and Mayhem" and features internationally acclaimed cellist, Amit Peled.
The first half of the kickoff concert, Todd said, features two beautiful contemporary works by living composers, Stephanie Berg and Anna Clyne. Each work has a connection to sounds of the ancient Middle East. Clyne's "Dance for Cello and Orchestra" is a piece inspired by the poems of the ancient Sufi poet Rumi. The ever popular "Scheherazade" is the featured work on the second half, by 19th-century Russian composer Rimsky-Korsakov and is based on the famous tale from 1001 Arabian nights.
"It is my sincere hope that everyone enjoys our concerts this season and further understands what a wonderful cultural jewel that we have in the Mattie Kelly Arts Center! We have a state-of-the-art hall, an amazing art gallery and an exceptional orchestra that will knock your socks off," said Todd. "Even if you are new to classical or orchestral music, there is something for everyone at the Northwest Florida Symphony Orchestra!"
For a copy 2021-2022 MKAC 25th Anniversary Brochure or to purchase tickets, visit MattieKellyArtsCenter.org.