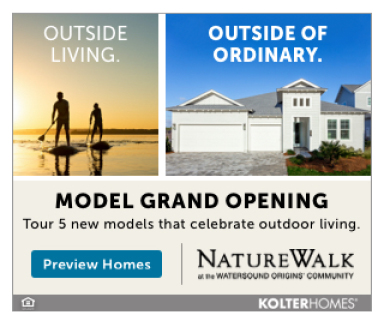 WaterColor Inn guests and locals alike can now place online orders* for pickup from FOOW, WaterColor Grill and Scratch Biscuit Kitchen – providing ease of access to some of the area's most delicious breakfast, lunch and dinner menus. Online ordering is now available for the following WaterColor restaurants. Beginning June 1, delivery services will be available within the WaterColor Community.
FOOW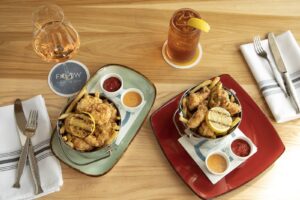 Fresh, locally inspired cuisine celebrates Florida's best at FOOW, WaterColor Inn's beloved restaurant. With a focus on locally sourced seafood, FOOW serves up an authentic taste of the Gulf in an ambiance that embodies the spirit of the WaterColor® community: fun, approachable and always served with impeccable service. Orders may be placed at https://watercolorfoow.ez-chow.com/watercolorfoow/
Scratch Biscuit Kitchen
Located in the WaterColor Town Center, Scratch Biscuit Kitchen serves up delectable made-from-scratch biscuits in a casual, family-friendly environment that's sure to feel like a home away from home. And these aren't just your regular biscuits; in true Southern style, Scratch Biscuit Kitchen's signature square-shaped biscuits are freshly prepared daily and baked so that they bump into one another. The result? Fluffy, buttery, tender squares the size of a cat's head
Orders may be placed at https://watercolorscratch.ez-chow.com/watercolorscratch/
WaterColor Grill 
Located at the newly expanded WaterColor Beach Club, WaterColor Grill offers a fresh and coastal-casual menu of small and shared plates, handhelds, salads and bowls. A menu of quick-serve items are also available to be enjoyed at the pool decks, making for a truly picture-perfect dining experience overlooking the Gulf of Mexico. Just in time for the sunset, WaterColor Grill's dinner menu transform the restaurant into an Italian eatery – complete with signature pizzas, salads, seafood entrees and pasta options. Orders may be placed at https://watercolorbeachclub.ez-chow.com/watercolorbeachclub/.
Beach Cow
This Southern burgers and shakes bar is all about fun in the sun and delicious fast, casual fare. Beach Cow is a walk-up counter with window service and a self-ordering kiosk located on the lower pool deck at WaterColor Beach Club. It's perfect for grabbing build-your-own burgers and made-to-order milkshakes with several flavors and toppings to enjoy while you're lounging by the pool, heading to the beach, or coming back from a day of playing in the surf and sand. Orders may be placed at https://watercolorbeachcow.ez-chow.com/.
*A $4 delivery fee and 20% service charge applies to all delivery orders; a 20% service charge will be added to all online pickup orders; taxes not included. Alcoholic beverages available for online ordering/pickup but may not be delivered. Seasonal hours may apply; please check each restaurant's website.