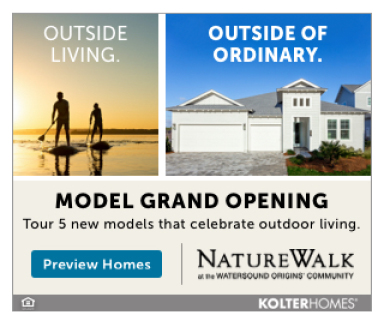 The Salt Shed and Beachy Blooms Together Bring Color to the Coast
By Abigail Davis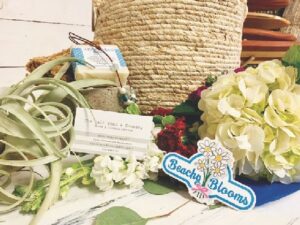 We've always been told to 'not judge a book by it's cover' and The Salt Shed & Company is a perfect example of why you must first take a look inside. The Salt Shed, a locally owned and operated home and garden boutique, is now partnering with Beachy Blooms 30A to offer beautiful grab-n-go bouquets available to purchase while stems last. The unique opportunity to purchase fresh, pre-made bouquets is the first of many eclectic products that can be found in this not-so-typical she shed.
Owned and operated by the Maynard family, the Salt Shed opened in 2018 with the goal of creating an elevated home and garden experience. The Maynard's, with Jenny Maynard as the managing partner, take great pride in working with other local vendors and artists to provide a diverse inventory of paintings, home decor, soaps, lotions, honey, clothing, jewelry and more! Thus, the partnership with Beachy Blooms 30A seemed second nature.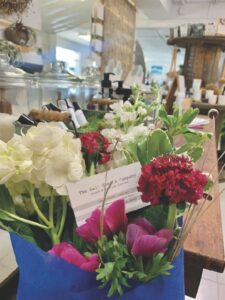 Beachy Blooms 30A, owned and operated by Jane Denton, is a mobile floral shop along the Florida Panhandle serving bloomin' buds with a reinvented flower buying experience where flowers are 'handpicked by you.' Jane's wide variety of stems and arrangements are the perfect birthday surprise, gift for a friend, or simply a way to brighten your home.
The Salt Shed & Beachy Blooms are thrilled to grow under the same roof and offer you a new opportunity to expand your home and garden.
The next time you are in the area, be sure to stop in at the Salt Shed at 22601 Panama City Beach Parkway Panama City Beach and use the code COMPANY 10% off your next purchase.