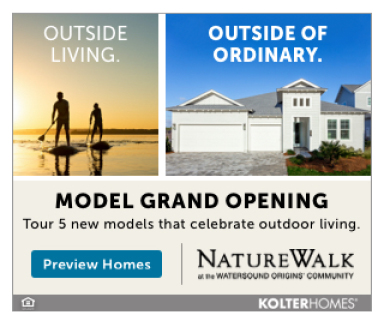 The Northwest Florida Ballet (NFB) 2020 Keep Dancing Membership Drive will take place now through Dec. 4, to mitigate the financial impact of COVID-19 on the organization. This fundraising effort provides patrons with the opportunity to join at two levels and receive benefits, including access to archived productions plus discounts on 2021-2022 season subscriptions.
NFB, like many nonprofits and arts organizations around the country, has suffered devastating effects on funding mechanisms as the pandemic required cancellations of performances with large, indoor audiences. Additionally, to protect students' and staff's health and safety, the organization made significant alterations to close contact and in-person dance instruction, leading to fewer students. "We are grateful to all those that have supported NFB through these difficult times. We continue to be committed to training our young dancers through the NFB Academie and our community school while planning for an eventual return to the stage for our company dancers and orchestra. Joining as a member today will help ensure our future continued success."
Please visit www.NFBallet.org/join or NFB's Facebook page for updates and information.