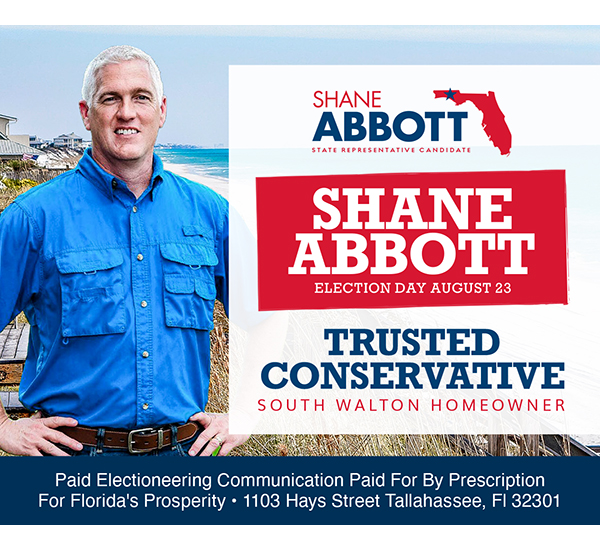 By Lori Leath Smith
In April, local Destin business F45 hosted a "Playoff" event to raise money for the 4th Annual Hope for the Hungry Emerald Coast packing event taking place August 6. No small feat, on this day, community volunteers are planning to pack 300,000 meals at the Emerald Coast Convention Center in Fort Walton Beach.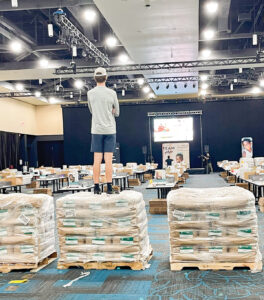 Though local, the August 6th event has global impact; packed meals will go directly to Haiti to feed hungry children. Hope for the Hungry Emerald Coast partners with an organization called Mission of Hope to make it happen. Mission of Hope partners with several meal-packing organizations, which procure the bulk food, transport food to the event, provide all packing equipment and secure shipping to Haiti. Donations of any amount are donated to the Mission of Hope foundation.
The reality is that millions of kids in Haiti do not know where they will get their next meal.
Mission of Hope is currently feeding more than 100,000 kids a day through a network of schools and orphanages, but have about 73,000 more children on a wait list.
Last June, local volunteers packed 250,000 meals that ended up in Haiti right around the time of the August earthquake. The meals provided some relief for those impacted by the earthquake. "Our relatively small community also holds the record for the most meals packed on a single day in a single location in the U.S. (through Mission of Hope)," said Kim Bauman, a volunteer. On Saturday, August 6th, there will be over 800 volunteers at the Emerald Coast Convention Center who will pack a goal of over 300,000 meals for kids in Haiti. "Our community donated $100,000 over the past year to make this happen," said Kim.
Mhari Turner and her son, Bryson, are the heartbeats behind this cause and head up the efforts in our community.
On January 12, 2010, a devastating earthquake hit Port-au-Prince Haiti. At just 3 years old at the time, Bryson spent the next year praying for Haiti daily. In 2014 and 2015, Bryson and his family were able to go on a mission trip with Mission of Hope to visit the country that had been on his heart for so many years. "It was amazing watching him with the kids in Haiti," said Mhari. "We had no idea what God was planting in his heart and how it would turn into literally leading a community into packing hundreds of thousands of meals."
The Hope for the Hungry event got started after young Bryson's two trips. Only age 8 after the second trip, he and Mhari knew they had to do something about it. "Seeing Haiti, the poverty and everything about it, there's just no way to not do anything about what you see," said Bryson.
After that second trip, Bryson began continually asking about raising money to host a food packing event to help Mission of Hope to feed kids in Haiti. By 2019, through many fundraising efforts, Bryson raised $6,000 and packed 22,000 meals. In the fall of 2020, they packed another 40,000. In June of 2021, Bryson, his family, several local churches, and the greater Destin community came together to pack a full container of food which was 250,000 meals!
This August, volunteers will pack 300,000 meals with the help of the community and businesses such as F45. "This really is a local event that has a global effect," said Bryson.
You can volunteer on August 6th to help pack meals: missionofhope.com/Hope-for-the-hungry.
For more information, visit the Facebook page: www.facebook.com/hopeforthehungryEC.