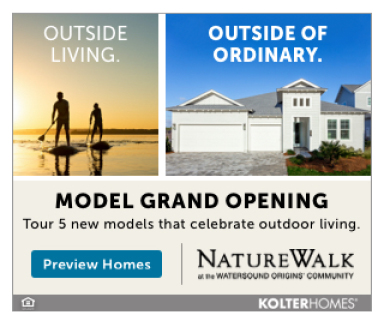 By Kelly Layman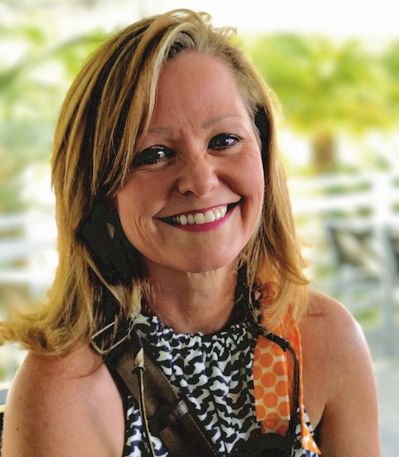 When Hurricane Michael ravaged the Central Panhandle, it literally whipsawed four of the six counties within our regional watershed that includes freshwater springs, lakes, rivers, creeks, and the Choctawhatchee-the source of your water.
Walton and Okaloosa were relatively unscathed. Meanwhile, Jackson, Holmes, Washington, and Bay remain bent but not broken.
Walton Regional Utilities has water wells dotted all across the county to pull up underground water that has origins or connections well north of us. Tens of thousands of people across the region have private water wells on their property. A year ago, Safe Water for Walton galvanized around an issue opposing a "Deep Injection Well"  for a "leachate" a private company would dispose of and control. Before this, the liquid was taken to wastewater treatment facilities to treat to federal and state safety standards. But that approach is expensive. Underground injection is cheaper. This State permit application is still pending. At this writing, the permit application has been postponed and held in abeyance for the fourth time in 14 months.
Safe Water for Walton urges Walton County citizens to engage in this important issue affecting our six-county interconnected watershed. After the most recent postponement, an above-ground evaporation-type alternative is up for consideration.  A State permit is required for that process as well. Safe Water for Walton will review that application, to see if it is more or less protective of the watershed or environment than the original pursuit of an uncapped underground injection well.
Public water systems were out for two weeks in much of Bay County—and far north into rural farming communities in the same watershed. Lift stations (for sewage movement to wastewater treatment facilities) failed to operate without power. Back-up designs and generators often prevailed. Public works teams never get credit for the "dirty work"—but they catch all hell when things go wrong and sewage is in the streets. There are going to be serious runoff issues discovered in the weeks and months to come. Let's work through them. Better yet, let's try and prevent them in all future planning.
Farms that operate crop-to-crop are in a dire state. They needed power for those private water wells. No pump means no running water.
Along our devastated coastline and inlands are destroyed septic tanks and leakage. We should consider replacing septic systems in "urban" areas that leach underground with public sewer and water.
The Choctawhatchee is not damned or screened like a lot of other rivers in the region. Why does that matter?
We get what we get:
Fresh, or polluted.
Plentiful volume to meet volume demands, or not.
Healthy, or at risk.

Aggressively protected, or passively monitored.
Water is a public resource not a private one.
Safe Water for Walton has been waist-deep in hurricane relief projects, and will be doing more connected to the watershed, including farming families. Check out the web site at www.safewaterforWalton.org.
If you've already joined, share the Facebook page with your neighbors. Don't miss out on our members-only annual party coming up before the year is out.
Almost a year ago, we started using the hashtag #neighborshelpingneighbors on all our materials and posts. We can add meaning to that, coming out of Hurricane Michael. We are connected not just as neighbors—we are intertwined along the majestic watershed we share.
Kelly Layman is a Founding Board Member of Safe Water for Walton, Inc. She is a Santa Rosa Beach resident and owns a State-certified Longleaf tree farm in DeFuniak Springs.