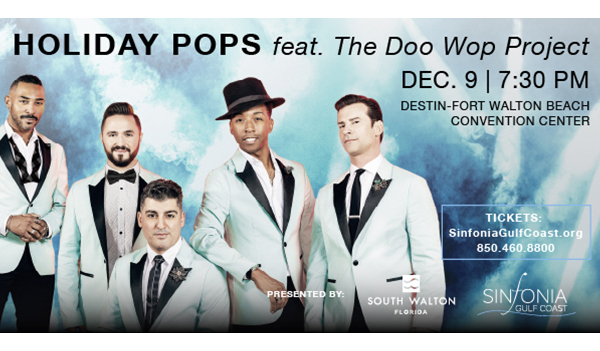 By Michelle Ruschman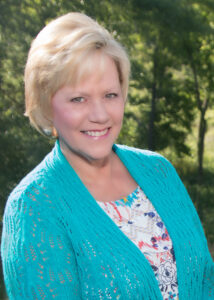 Cindy Smith has taught child abuse prevention in schools since the 1990s. This earlier work led her to become an advocate, author, speaker and founder of Living Hope for Today, whose mission is twofold: to teach our kids, even as young as age 3, how to deter a potential sex offender through the X Zone Body Safety Program and to remove the shame of abuse. Cindy knows firsthand the damage generational abuse can have on a family and is now working to be part of the solution.
"I married the wrong man," she said. "He was physically abusive, and we were only married for three and a half years. When I left him, my children were 18 months and my eldest daughter just turned 3. When she was 3-and-a-half, I found out through things she was saying and doing that he had sexually abused her.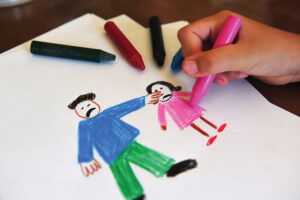 "My daughter, who's now 40, doesn't remember the details of what happened and has left my granddaughter alone with my ex-husband. He's charismatic and manipulative. So, although she knows something happened to her, she says it couldn't have been him. I have told her, 'But I'm the one who lived it with you and chose to believe you. I'm the one who was with you through the daily nightmares and acting out. I'm the one that was there when you spoke to the counselor.' We knew what happened to her.
"When I found out my 4-year-old granddaughter was being left alone with my ex-husband, I decided I needed to get a book to teach my granddaughter body safety rules."
When Cindy looked, however, she was unable to find a resource that would make sense to young children, and she desperately wanted to give her granddaughter a tool she could use.
With a counselor's guidance, Cindy wrote her children's book, "Isabella's Treasure," which teaches specific words and actions to deter a potential perpetrator, especially when the potential victim is prompted to keep the abuse a secret. One of the strategies in the book encourages the child not to keep these "sad secrets." The significance of this comes from studies that reflect that an abuser is deterred when they know a child will tell.
Now including a music video, the book has become part of the "X Zone Body Safety Program."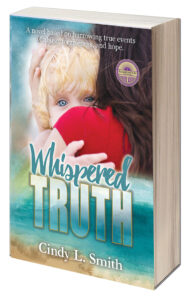 Just as important, Cindy wants to support those who, like herself, live with their history of being sexually abused. In her novel for adults, "Whispered Truth," Cindy shares her abuse through the characters and storytelling. She understands firsthand how important it is for victims to have an outlet for their stories.
"For me, it was very freeing," she said. "When I first started dealing with my repressed memories from childhood, the first people I told were my husband and my pastor. It was freeing to know I could talk about it and people weren't going to reject me. I felt like I'd done something wrong, and I was full of shame, that something was wrong with me. When you talk about it, and people respond by sharing their own stories, or by offering you support and encouragement, those chains break off. That's why we need to talk about it."
Because child sexual abuse prevention isn't being taught in most schools, Cindy is passionate about training parents, guardians and professionals how to recognize signs of abuse. If a community decided to make an impact on prevention, the fruit of those efforts would grow exponentially. The results would include better mental health, less addiction, fewer kids in foster care and fewer adults in jail. Cindy Smith will be a guest speaker at the Back to Homeschool Convention at the Crestview Community Center Aug. 13 and 14 from 9 a.m. To 4 p.m. Visit the event's Facebook page for details. Cindy can also be booked for "Stewards of Children: Darkness to Light" training or other presentations with your school, company, church or organization by calling (513) 505-3690 or emailing clsmith@livinghopefortoday.org. Visit www.livinghopefortoday.org to purchase "Isabella's Treasure" and "Whispered Truth" and to find additional resources. The best way to support Cindy and her efforts is by connecting her to those who can help children through the education she offers.
Statistics reflect that many reading this article know a victim or, perhaps, are one. The most common perpetrator is someone who is known by the victim, not a stranger. Cindy's efforts show that we are not helpless and, together, we can equip our children.
For additional resources, go to www.livinghopefortoday.org.