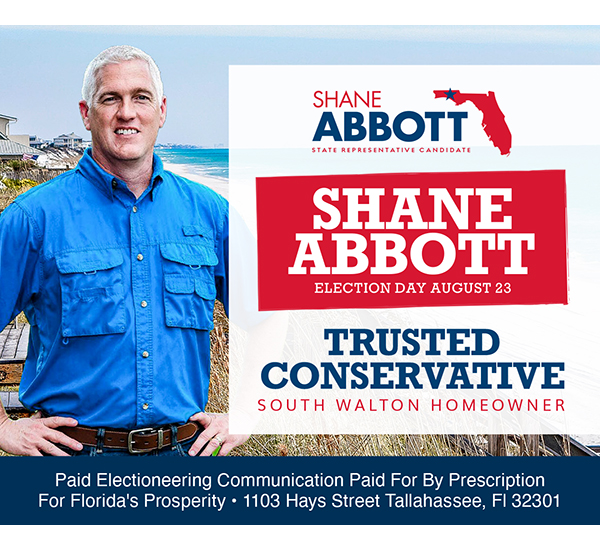 By Marta Rosa Thorpe,
Meet Steve Gilmore, Panama City local and lifelong American jazz bassist. Throughout his 50+ musical career Steve has performed at length and recorded with many great jazz and pop legends. Steve currently heads the local Gulf Jazz Society as Artistic Director, booking jazz talent from nearby cities including Destin, Pensacola, and Tallahassee to perform locally in Bay County. "I try to bring in the best possible musicians and keep our standards as high as I can."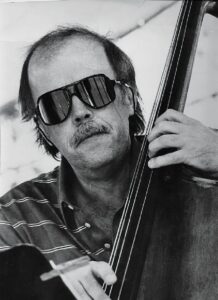 Steve was born in Trenton, New Jersey and grew up in the Philadelphia area. He was 12 years old when he first picked up the bass, and 14 when he started gigging, having no formal training, just playing and practicing a lot on his own. After high school, Steve attended a music school for three months in Toronto, Canada, and became a protégé to Ray Brown (one of the greatest bass players in the world), who took Steve under his wing. "I got most of my musical training by working gigs with players who were better than myself," he shares. "People better than you draw you up to their level… it starts to rub off on you. Eventually I found myself playing at their level. I've played all over the world and have been fortunate to have played with some famous people, including Phil Woods, The National Jazz Ensemble, Thad Jones-Mel Lewis Orchestra, Tony Bennett, Michele LeGrand, Tom Waits, Dave Liebman, Al Cohn, Zoot Sims, Susannah McCorkle, and Eddie Jefferson, to name just a few.
In 1967, on a whim, Steve moved to Miami, intending to visit for a few weeks to check out the scene. He ended up staying, meeting his wife Shirley (who was born and raised in Panama City, Florida), and four years later he relocated back to the NYC area with a wife and two children. It's then that his career started to heat up. "I got very fortunate and started working with some great people," he recalls. "My musical career started to escalate. Things started to happen; the Lord moves in mysterious ways! I got lucky and the talent I was blessed with took hold."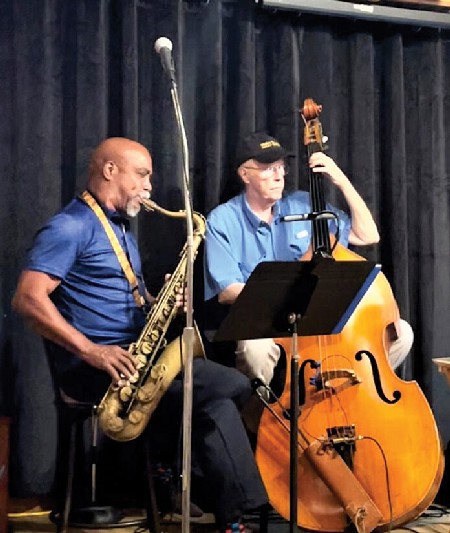 The years went by, and in 2007, when Shirley came down to Panama City to take care of her ill mother, Steve followed. He joined the Gulf Jazz Society which had been in existence since 2000, started by two well-known local jazz musicians, Danny Knowles, a trumpet player aka "Captain Hornblower," and Suzanne Stewart. Danny had previously owned a jazz club in Key West, Florida and in 2012 he opened Captain Hornblower's on Grace Avenue in Panama City. In the beginning, the Gulf Jazz Society consisted of local guys getting together and having a jam session once a month, playing everything from Traditional Jazz to Dixieland Jazz and Fusion. "I managed to help Danny get some good musicians to come down and play from NYC," shares Steve. "The snowbirds and locals really enjoyed the shows. These days we collect dues and are trying to exist as a business entity."
And up until to Covid it was a thriving entity. As with many art and cultural events, attendance in the past few years has waned. In March of this year the Society moved to a new home venue, The House of Bourbon at Shrimp Boat. "We agreed to not charge admission for the first three months, just to get people back in and enjoy jazz again," he says. The first March show had a good crowd, and the Society put out a donation box for contributions for the musicians. The second performance was on April 19 with The Cheryl Jones Trio. The Gulf Jazz Society will continue hosting monthly performances at The House of Bourbon; check their Facebook page or website for upcoming details at gulfjazzsociety.org. They are also at work organizing their annual Jazz Festival which takes place at Oaks by the Bay in Panama City on November 4 and 5 and is free to the public.
The Gulf Jazz Society relies solely on sponsorships and donations; for more information contact Steve Gilmore at stevegilmorebass@gmail.com or (570) 236-7042.