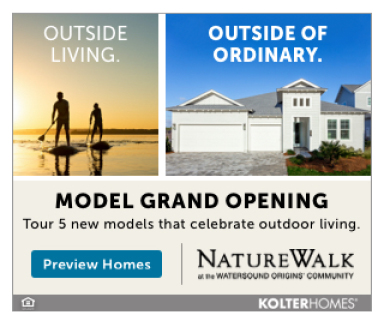 Fridays with Friends– January 21st from 10 AM – Noon
Each "Fridays with Friends" program will be open from 10 AM until noon. Coastal Seniors will welcome members, who are 50 years and older, to our office to participate in activities, such as: card games, board games, ping pong, bingo, art classes, exercise classes, etc. If you are interested in any of these activities, please let us know so that our volunteers can prepare. You can contact us by calling 850-280-5342, or by sending an email to: coastalseniorsofsouthwalton@gmail.com.
Pickleball at the boys and Girls Club – Beginning January 11 – Tuesdays and Thursdays 9:30 AM -12:30 PM
Come join in the fun!  Sandy and Joe will help anyone just learning or wanting to learn how to play.  And don't forget that the new public pickleball courts are scheduled to open by the end of the first quarter of 2022 at the Walton County sports complex behind Dune Lakes Elementary School.
Tour of the Sculptures  – January 18th from 10 AM – 11:30 AM followed by lunch
Join us for a walking tour of the third season of this exhibit. The theme for the exhibition this year is Caring About Tomorrow: Exploring Environmental Interdependence Through Public Art.
Each one of the fourteen sculptures selected for the Exhibition addresses the theme in various ways. The array of originality in the sculptures ensures that viewers will find those that touch their sensibilities around this subject. Some are quite provocative, while others more formally or subtly address environmental threats to the future of all living things, including humankind. Taken as a whole, the Exhibition offers wisdom and inspiration for the creation of a more sustainable world for generations to come. RSVP required by Jan. 13 so we can get a lunch count.  Call or email us to register — coastalseniorsofsouthwalton@gmail.com or 850-280-5342. If canceled due to inclement weather we will still have the lunch at our offices at Logan Lane.
Little Free Library
Coastal Seniors of South Walton, Inc. has received a Little Free Library which is located at our office at 70 Logan Lane, Santa Rosa Beach, Florida 32459.  It is outside our front door and allows seniors to access books and puzzles whenever they are able to come by our office location.
Book Club– the book club will resume in February.
Seniors 50 years of age and up residing in or visiting Walton County are invited to join CSSW. Membership is $20 for individuals, $30 for family, and $50 for businesses. You can become a member on Facebook at Coastal Seniors of South Walton, or via email at coastalseniorsofsouthwalton@gmail.com, or on the website at www.coastalseniorsofsouthwalton.org. Coastal Seniors of South Walton, Inc. is a non-profit 501© (3) organization for active adults and we're looking for dedicated, enthusiastic persons to join our Board of Directors.