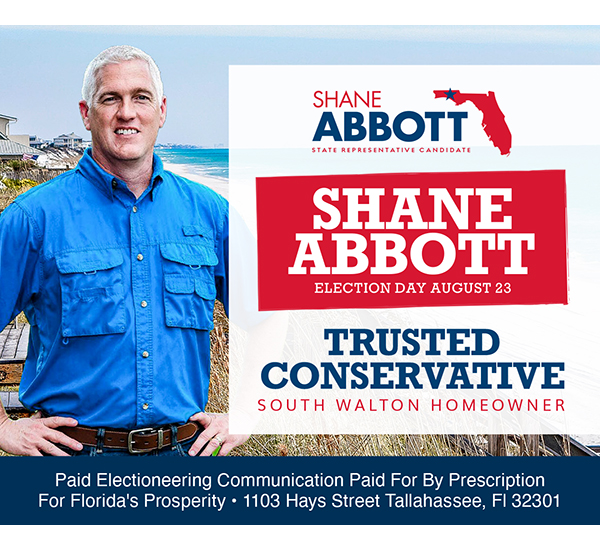 Friends of South Walton Sea Turtles, in partnership with Visit South Walton, will once again host the International Coastal Cleanup in 2020. The Volunteer Beach Ambassador Team invites all community members and visitors to the Emerald Coast to join in the efforts to clean up the beaches of South Walton on Saturday morning, September 18th, from 9:00 to 11:00 a.m. "We will work with little pomp and circumstance," says VBA director Laurie Reichenbach, "but rather with a heart for serving our community and our beautiful coastal environment, and to gain the sense of serving for the greater good of Walton County and the health of the marine and bird life that make the Gulf of Mexico their home. Will you join us? Can we count on you?"
History of International Coastal Cleanup
The International Coastal Cleanup began more than 30 years ago, when communities across the world rallied together with the common goal of collecting and documenting the trash littering their coastline. The movement was accelerated by the passion and spirit of two committed individuals: Linda Maraniss and Kathy O'Hara. The Cleanup has grown immensely in the 30 years since Linda and Kathy's first Cleanup. Volunteers from states and territories throughout the U.S. and more than 100 countries come together each year and participate in a Cleanup event near them. Over the years, this movement has created a family that spans oceans and country borders. It is a network that works together for something bigger than us. To our global network, we thank you.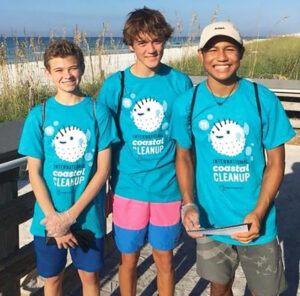 Harnessing the Power of People to Fight Ocean Trash
In partnership with volunteer organizations and individuals around the globe, the International Coastal Cleanup (ICC) engages people to remove trash from the world's beaches and waterways. Thanks to volunteers around the world, the ICC has become a beacon of hope, leading and inspiring action in support of our ocean. Since its beginning, over 16 million volunteers have collected more than 340 million pounds of trash.
If you would like to join in a clean up at a Regional Access, you will find Host Volunteer Beach Ambassadors at the following locations:
– Inlet Beach Regional Access, 139 S Orange St., Inlet Beach
– Santa Clara Regional Access, 3468E Co Hwy 30A, Seagrove
– Ed Walline Regional Access, 4447 W Co Hwy 30A, Gulf Place
– Dune Allen Regional Access, 5999 W Co Hwy 30A, Dune Allen
– Miramar Beach Regional Access, 2375 Scenic Gulf Dr., Miramar Beach
– Big Red Fish, Coastal Dune Lake in Blue Mountain Beach
All participants are encouraged to provide their own trash bags or buckets, gloves, hat, sunscreen, water bottle, etc. There will be limited bags/gloves available for those without. In past years, Walton County residents and visitors have turned out in large numbers to support the cleaning of our beaches and the Gulf during the International Coastal Cleanup. Each piece of debris collected is one more piece of trash saved from our ocean systems. This year can be equally effective with your help and presence in this community cleanup.
For more information please contact Laurie Reichenbach at 214-505-6273 or email lauriereichenbach@gmail.com.