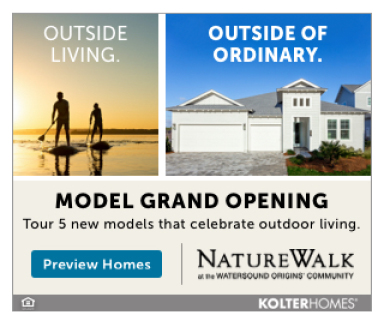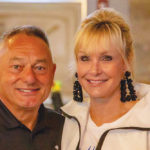 By Joe Capers, Insurance Zone
In prior articles we detailed the major coverages and restrictions of your homeowners, condo unit owners or renter's policies. While these are designed to protect your structure and what's inside, there is normally limited coverage for your valuable possessions such as jewelry, fine art, wine, antiques and other collectibles that might be damaged, stolen or disappear. The best way to make sure these collections are adequately protected is to insure them on a Personal Articles Floater (PAF) policy separate from your primary homeowners.
Personal articles insurance covers personal property that is not covered by a traditional homeowner's policy. Home, condo and renter's insurance will typically cover personal items like electronics, clothing and furniture up to the limit of Personal Property or Contents (sometimes it is a percentage of your dwelling limit) on your policy. But for 'special' items such as valuable jewelry, furs, art and silverware, there are sub limits that limit the coverage to predetermined amounts, normally between $1,000 and $2,500. These 'special limits of liability' provisions for certain items of personal property limit and state the maximum payout for these items. It is not to be confused with the personal property limit on your insurance policy declaration page or the insured value of the dwelling, which are always much higher.
The list of items that can be covered under a Personal Articles Insurance is extensive. Some of the more common high-value items are Keepsakes – jewelry, furs, fine art, fine china, silverware, collectibles and money; Equipment – cameras, computers and software, musical instruments, golf, bicycles, silverware, sports equipment and guns; Health-related – Hearing aids, medical devices, prosthetic devices, personal mobility devices, and wheelchairs. The standard homeowner's policy limits the coverage for these items to anywhere between $1,000 to $2,500.
We normally recommend purchasing a standalone policy, even though you might miss out on the savings or convenience of bundling with one insurer. There are several reasons you might want a standalone policy for your valuables and gifts, rather than using your homeowner's insurance. This is particularly true if the item is for someone who does not live with you, and it cannot be added to your policy, or you don't have homeowner's, condo unit owner's or renter's insurance, or the item is used for work or business which would be excluded from a homeowner's policy. Another advantage of a standalone policy is, if you have a loss, your homeowner's coverage is not negatively impacted.
Although the benefits of standalone or scheduled policy may vary from insurer to insurer, you should check with your agent for the details. Below are many of the most common provisions that should be verified if important to you as the owner:
Worldwide coverage – protects your covered valuables at home and across the globe and covers most causes of loss, with no deductible
Individual coverage – flexible coverage options to meet your unique needs, whether you own one item or many pieces
Protecting your delicate items – breakage of fragile possessions is automatically covered
Newly required items – may be covered up to 90 days up to a certain limit
Payout market value – can pay up to market value and an additional amount
Premium discount – if you keep in a bank vault, you can benefit from a reduced insurance premium
Appraisal requirement – Appraisals will be required for individual pieces valued over a certain amount. Below this threshold, usually all that is required is a description, estimated value and possibly a photo
Agreed value feature – makes sure you receive 100% of the agreed value as a cash settlement
Choices – you can decide whether to repair or replace the item, at the merchant of your choice, or keep the cash
You invested a lot in your valuable private collections. Make sure you have the right coverage to protect each piece. Talk to your agent today to find out the best option for you. Watch a detailed video at myinsurancevideos.com.
Insurance Zone, founded by Joe and Lea Capers, is a full service commercial and personal lines insurance agency. Visit their Video Library on www.ins-zone.com and watch an informative video "How to Protect your most Treasured Possessions" or call (850) 424.6979 and talk with one of our experienced Team Members.