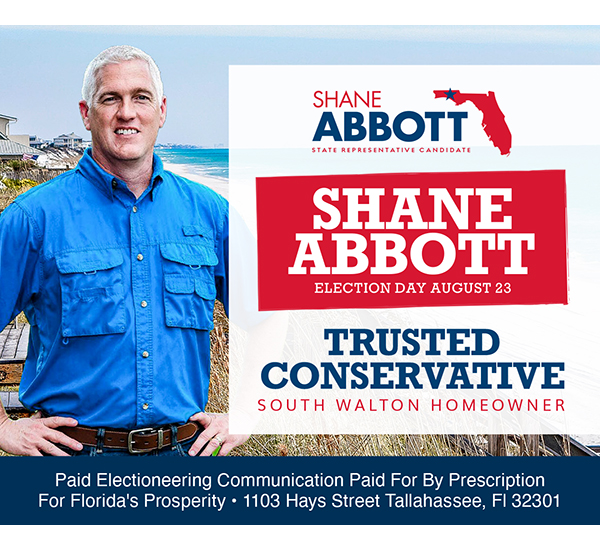 By Lori Leath Smith
It's a Tuesday morning, and I find myself in a morning huddle at the Hope Medical Clinic where several patient cases are being discussed. The Clinic's director, Dr. Tim Roberts, listens intently and compassionately, gives directions and perhaps courses of action, so all staff know what to expect and are ready for their patients' care. No one is a number; they have a name. It's personal. Private. Caring.
A vital part of keeping our community healthy, Hope Medical Clinic offers just what its name infers—Hope. Hope for the hurting—mentally, physically and emotionally. We all know healthcare can be complex and expensive even for those with insurance. For those without insurance, it can mean the difference between living healthy and productive lives and suffering from, or even dying of, highly treatable conditions. Serving the people that make our communities possible, Hope Medical Clinic opened its doors in 2009 to provide free, quality, accessible healthcare to the working uninsured and medically underserved residents of Okaloosa and Walton counties.
In partnership with our communities, it continues its goal to serve in this capacity. "We do this in a respectful environment in which patients, health care professionals, students and the community learn from one another," says Dr. Roberts. "The experience is that each patient is respected, cared for and welcomed when they walk through the door."
The Hope Clinic believes that health is more than the absence of disease, and can be achieved by addressing the physical, mental, spiritual and emotional needs of its patients. "From the first appointment, we assess a person's physical, but also mental and emotional background to try to find out what's happened in their lives, where they're coming from and the resources they need to get well. Then we strive to provide those resources," says Dr. Roberts. This is done initially through an ACE (Adverse Child Experiences) survey. "As a patient, we want to know who you are, what you've experienced and how that affects your health," he says. "It's not necessarily traditional, but gives us insight. We're very serious about it and what we can do about your situation."
Dr. Roberts says some results show major issues, while others simply mean a patient is at risk for certain issues. "As a nonprofit, we believe that we can create a better future through innovation such as the ACE survey. This sense of hope leads us to this creative approach and a model that works. We're a healthcare home, not a walk-in clinic," he continues. "We have a program that patients can be admitted into if they qualify. If admitted, they're scheduled with a provider we feel best matches their needs. We're going to get our patients the help they need or get them where they need to go. We can connect them, supply options, help them navigate, whether it's mental health integration or primary care, etc.," says Dr. Roberts.
Doctors, physician assistants, nurse practitioners and licensed mental health counselors donate their time as their schedules allow as well as volunteer nurses and clinic volunteers, all a vital part of the clinic's backbone.
Many partners include private donors, the Florida Department of Health, Sacred Heart Hospitals, the Caduceus Society on the Emerald Coast, both State and National Associations of Free and Charitable Clinics, the Florida State University College of Medicine, Pensacola Pathology, area businesses, Keller Williams Realty (Red Day) , Direct Relief International, and area churches, including the Destin Church of Christ, Destiny Worship Center, Destin United Methodist Church, Coastline Calvary Chapel, Destin Grace Lutheran and Shoreline Church.
Hope Medical Clinic also provides students pursuing careers in medicine and healthcare to help address the immediate and long-term needs of our community, and in doing so, equip them with skillsets that will serve them throughout their careers. For example, they have the ability to become an intern and work with a mentor at the clinic. "We strive to create an environment in which our team feels heard, safe, respected and supported, carefully managing their time and talents and spending wisely the funds invested in us," says Dr. Roberts.
Hope Clinic's range of services include women's health, mental health, counseling, diabetes, prescription assistance, basic lab work and blood work, referrals and more.
Dr. Roberts' passion, compassion and devotion to his patients and the community shines. He's made this community and work his life's mission. "I packed everything I owned into the back of truck, and through someone who knew someone who knew someone, ended up here." We're sure glad he did.
To make an appointment at one of the clinic's two locations, call (850) 837.8424 or email destin@hopemedclinic.org. Visit www.hopemedclinic.org for more information.