By Heather Bennett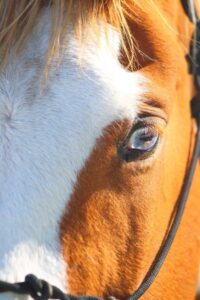 Hope is an optimistic feeling, based on the desire or wish for a positive outcome. Hope can also be faith in the unknown. For HOPE Project, Inc, hope means Healing Our Patriots With Equines. Through equine therapy, this nonprofit organization is giving hope to Veterans, First Responders and their families, as well as children, teens and adults that have PTSD or have trauma from physical or sexual abuse.
Located in Fountain, Florida HOPE Project was founded by Veteran David Trogdon. David served our country on active duty for 25 years, and spent the last 16 years as an Army Chaplain. He spent 3 years in Iraq and Afghanistan. David retired medically from the Army with 3 traumatic brain injuries and PTSD. After leaving Fort Benning, he helped friends rescue horses from kill pens here in Florida, and the Hope Project was developed bringing together both animals and veterans that needed healing.
The equine therapy used at HOPE Project is based on the Eagala Model that incorporates a certified mental health professional and a certified equine specialist working together with the horses and clients. Horses react to the client's emotions and the horse's behavior will change as the client's emotions change. This provides information to the therapist.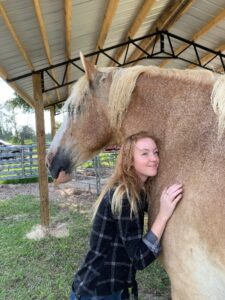 "Horses are truly amazing, and God's given them these abilities where a horse can read your body language and your facial expressions, and because they are so emotional, they also know your emotions," David said. "When I'm having a tough time or a down day, the horses know it and they'll come up and check on me."
HOPE Project provides free counseling, resources and equine therapy to Veterans, First Responders and their families, children, teens and adults who have been physically or sexually abused. They don't turn anyone away that needs help. "It's been a blessing to help anyone who's been hurting," said David. "Last month we reached out to over 100 people who needed help."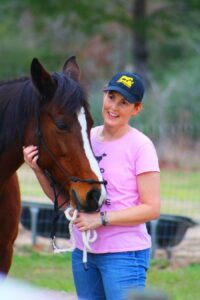 Instead of talking to a counselor at an office, clients will spend time with David and their equine specialist in the arena, interacting with the horses as they are given tasks to complete while answering questions.  "We've had Vietnam Vets with severe PTSD that haven't talked to anyone, but I've seen them talk to a horse for over an hour and cry," said David. "It totally transforms their lives, and I know what it does for me."
HOPE Project is completely nonprofit. They currently have 10 horses, 2 donkeys, 6 goats and cats. The horses were rescued from kill pens, are retired from racing or displaced from Hurricane Michael. HOPE Project operates solely on donations and volunteers. Many spend 20-40 hours a week there. Most are medically retired like David, and some work full time, but volunteer because they believe in the work  "We have the best volunteers in the world. We appreciate all our volunteers and all who help," said David.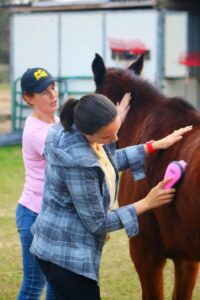 HOPE Project also has some great partners and projects. One of the HOPE volunteer staff is a Retired Air Force First Sergeant who owns 20 acres off Highway 20. She provides free riding therapy for Veterans and others. They also work with Alaqua Animal Refuge where they come out to provide therapy there. HOPE Project is also a member of the National Alliance on Mental Illness. After Hurricane Michael they were a distribution center for over 6,000 people. They have also held suicide prevention training on site.
David said HOPE Project is currently working on raising money to build a covered arena so they can provide therapy regardless of the weather and the elements. "The Chaplain in me says God provides," said David. "We've been very blessed."
If you are interested in more information on donating or therapy, you can visit their Website at hopeprojectinc.org.