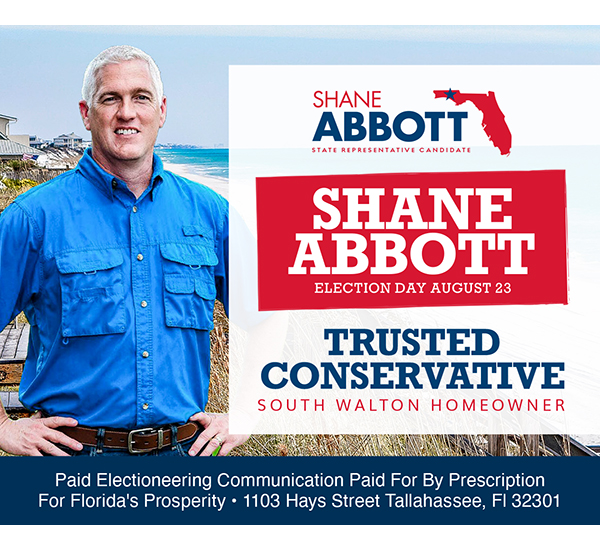 Furniture South announced today that 2022 marks 10 years in business. This milestone is a major accomplishment for the company considering the volatility of the economy over the past few years with the Covid pandemic. Frank and Julie Kovach have been in the Furniture and Interior design business on the Emerald Coast for over 25 years and have completed hundreds of jobs for homeowners and commercial clients alike and have seen many turns in the market.
Julie Kovach has a degree in Interior Design and has earned a NCDIQ certificate. She is one of the few designers on the entire Emerald Coast with these qualifications. Julie says, "We treat every customer very special, and I personally have hundreds of repeat customers on my growing list of satisfied clients."
Furniture South offers many lines of quality merchandise, much of which is on display in their beautiful 10,000 Sq Ft showroom on Hwy 98. In addition, Furniture South has over 10,000 Sq Ft of storage filled with furniture, lighting and accessories. Julie continued, "With 20,000 Sq Ft of inventory we can easily offer immediate delivery. If you like something, we can usually deliver it the same day. Of course, if you need the entire house furnished, it may take a few days."
When asked if she is available to help with custom home design, Julie said, "Oh yes, we do it all turnkey – from paint selections, to flooring and of course furnishings. Properties include multi-unit high rise condos, commercial buildings and residential homes. Currently, we have five sizeable beach homes under way, many of which are investment or rental properties. Thankfully, we have a staff of dedicated people who strive to exceed the expectations of every customer."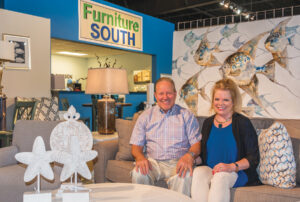 You can Expect Something Different at Furniture South, and now is the best time to shop their showroom. In appreciation to their loyal customers over the past 10 years, they have also kicked off a Tenth Anniversary Sale. Customers will find everything, including new inventory, is marked down up to 50% off regular prices.
Furniture South boasts a fully stocked design center with touch screen monitors which display over one hundred thousand items from America's top lines. Furniture South offers professionally designed furniture packages and has installed the interiors of hundreds of homes and condos, commercial suites, banks and hotels on the Emerald Coast. Furniture South offers free in-home consultations and same-day delivery for minimum fee. Furniture South is conveniently located next to Louis Louis on Hwy 98 at 4552 US-98, Unit 8, Santa Rosa Beach, FL 32459. Hours are 10AM until 5PM Monday through Saturday. Closed Sunday. For more information call (850) 267-1411 or visit them at www.furnituresouth.net or facebook/FurnitureSouthofSouthWalton.