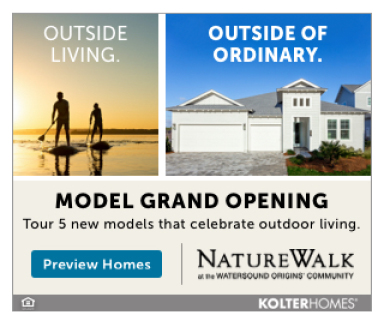 Experience Synesthesia at The REP

Back by popular demand, Jeanette Andrews returns to The Repertory Theatre in Seaside, FL for her third summer, presenting her now new, Synesthesia. Jeanette is considered one of the brightest, most innovative young artists in illusion today and magic is her life's work. She has created the medium "Experiential Illusionism," combining illusions with interactive performance, art and immersive theater. Her work has been praised by PBS, the Chicago Tribune, NewCity and the Daily Herald. Jeanette has performed live for thousands across the country at private events, Fortune 500 companies, and museums as well as countless others on television.
She comes to The REP fresh off of performances for the Museum of Contemporary Art Chicago and being an "Escape to Create" Artist-in-Residence in Seaside, Florida, the only magician worldwide known to have ever been named to an artist-in-residence position. "My work differs drastically from other magicians, as my performances combine the techniques of my craft with influences not typically seen in magic, such as installation art and quantum physics to create a deeply contemplative take on the art of the impossible," says Andrews.
She leaves the participants astonished, turning traditional magic narrative on its head giving audiences an electrifying and sophisticated experience beyond the normal. Her performance is far more intellectual than pulling a rabbit out of a hat: Andrews uses sensory anomalies and scientific oddities as a gateway to bridge everyday life to a special heightened world. Andrews's work is a genuinely new experience—magic for the 21st century, an unforgettable evening that will leave you speechless and enchanted.

"[Jeanette is] killing it, empowers the audience, and uses science and art to make her mark."  – PBS – WTTW Chicago, Chicago Tonight, Chloe Riley
"She mesmerized through an immersive and highly interactive show that proved magic as an art form is still very much alive. Studying the art of illusion, she explores the perceptual experience itself through a sensory, participatory form of magic that makes her an innovative performance artist." – NewCity Magazine, Vasia Rigou
"Using a combination of research in philosophy, psychology, and art, Andrews drew in the crowd with her personality, but kept them there with her mind, and most importantly—by blowing their minds." – Amanda Elliott – Windy City Cosmo
Showtimes are
Tuesdays and Thursdays at 6:00PM, Thursdays at 1:00PM through August 4
Thursdays and Saturdays at 7:30PM August 5th-27th  
Tickets are $25 and available at the door or at lovetherep.com.