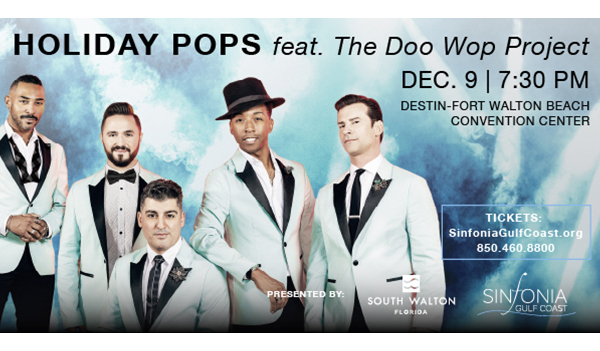 Emerald Coast Theatre Company (ECTC) is searing some sizzle into summer 2022 with a hot live entertainment series in June. The Summer Pop Fun-raiser serves up  fun-filled Friday evenings of pop rock, comedy and improvisational comedy theater.
The Summer Pop Series will be held at ECTC's performing arts place located at 560 Grand Boulevard (upstairs) in Grand Boulevard Town Center in Miramar Beach. Shows are at 7:30 p.m.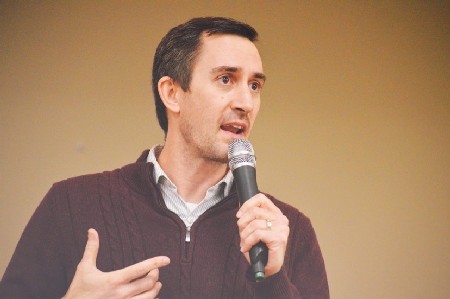 On Friday, June 10, the series continues with Back to the '80s and '90s With Shenanigans. Fight for your right to party with live music by Shenanigans Show Band. Known as "the world's most persistent '80s and '90s cover band," th Shenanigans will get everyone on their feet to celebrate "the most energetic decade in music history" by playing everything from Madonna to Hip Hop to Glam Rock.
In 2007, four extraordinary musicians and one very average one got together to jam in a living room. (The average one brought the beer.) The band includes Robert Brainerd (guitar), Jereme Rightley (drums), Tommy Siren (bass), Rob Brown (vocals) and Teddy Siren (lead vocals).
With five separate personalities and skill sets, Shenanigans creates a show unlike any other party band in the world. It's not a show you go to, it's a show you participate in, and a show that creates memories unlike any other. Shenanigans concerts are "must-have-beeen-there" concerts that create memories, each better than the last.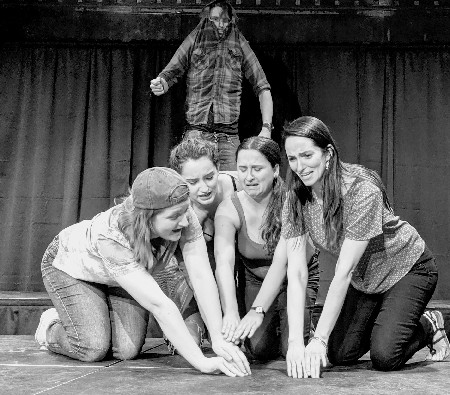 On June 17, ECTC welcomes Pensacola's Improv Comedy (IC) Troupe: Improvable Cause to its stage. Performing the first Saturday of every month at the Pensacola Little Theatre, Improbable Cause's unscripted shows are sure to bust you at the seams with over-the-top, anything-goes hilarity. Everything is created in the moment with audience suggestions, so each show is different. Improbable Cause shows are edge-of-your-seat theater where anything can happen (and usually does).
"We invite everyone to come on out and join us for one or all three evenings," says ECTC producing artistic director Nathanael Fisher. "This is a great way to be entertained with friends and family and show your support of our theater company, too."
Arrive early to enjoy the display of original artwork in the ECTC Lobby Gallery sponsored by the Cultural Arts Alliance of Walton County. The exhibit features artwork by local artists. All of the artwork is available for purchase. Proceeds benefit ECTC and its theater education programs.
Tickets to each Summer Pop fun-raiser show are $30 per person. Proceeds benefit ECTC and its education programs. Purchase tickets online at www.emeraldcoasttheatre.org.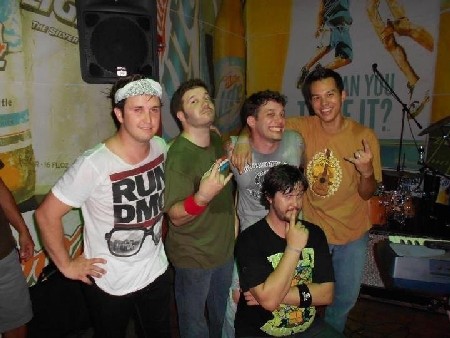 ECTC's 2021-2022 season is made possible with support from Grand Boulevard Town Center, St. Joe Community Foundation, Howard Group and the South Walton Tourist Development Council.
To make a tax-deductible donation, volunteer or learn more about Emerald Coast Theatre Company, call (850) 684-0323 and visit www.emeraldcoasttheatre.org. Engage with them on Facebook, Instagram, Twitter and YouTube.
Emerald Coast Theatre Company is a 501(c)(3) founded in 2012 by Nathanael Fisher, MFA, and his wife, Anna Fisher, MA. Based in Miramar Beach, Florida, ECTC's mission is to enrich and entertain the Emerald Coast community through professional and educational theater. ECTC operates year-round with a two-fold mission to provide both educational and professional offerings to the Northwest Florida community. Educational outreach includes after-school and home-school programs, touring and staged productions, summer camps, workshops, and classes.