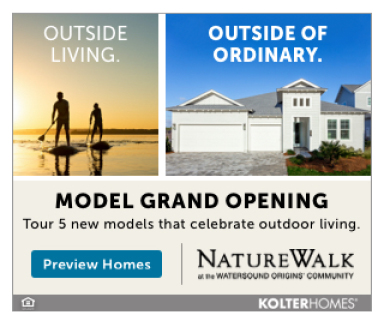 By Jim Jaquess,
Donna's roots in the Florida panhandle go back to the '70s.  She has been a permanent resident of District 4 (Miramar Beach) in Walton County for over 20 years.
She is a Southern girl born in Orlando, Florida.  Her father, a 28-year veteran of the Air Force, raised her to respect the flag and encouraged her to be the best she could be, including stepping forward to serve others in the community to the best of her ability.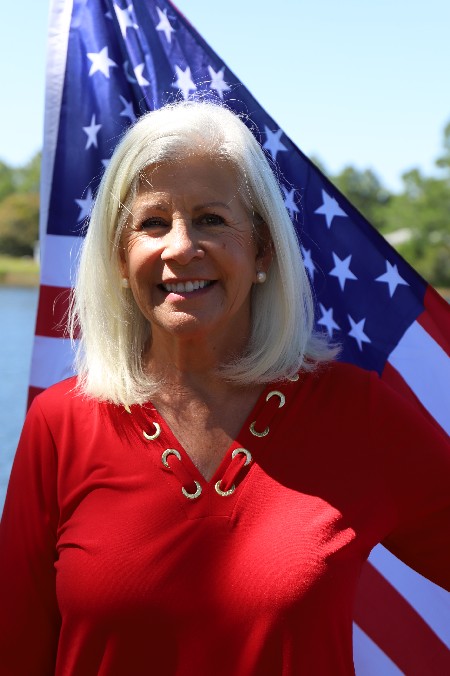 She served two decades in the United States Air Force, including several assignments in Europe.  She later had the opportunity to graduate from the United States Air Force Office of Special Investigations Academy, serving the last decade of her military career as a Special Agent in OSI.
For the past twenty-two years (2000-2022) she owned a Private Investigation Agency in Miramar Beach, but recently retired from that endeavor to focus on other activities.
She has been active in local community service for many years.  She usually attends most of the Walton County Board of County Commissioner (BCC) meetings and can often be found voicing her opinion during public comment at those meetings.
Donna was appointed to the Walton County Design Review Board (DRB) in 2018.  Working on the DRB provided an in depth understanding of the various committees that eventually report to the Commissioners for final approval of actions that can affect all citizens of the County.
In 2020, she was elected a Commissioner for the South Walton Mosquito Control District.  During this period, the district experienced a number of organizational changes and operational improvements that Donna initiated.  She did not know much about mosquito control when elected, but took the opportunity to learn what was needed and helped make the improvements with the assistance of the entire team at the Mosquito Control District.  Working together to accomplish common goals is a characteristic that was instilled in her during childhood.
Donna is a fiscal conservative and has a focus on eliminating unnecessary waste of taxpayer dollars.  She understands the need for infrastructure improvements throughout the county.  For example, there is no valid reason why it should take half a decade or more to complete a few miles of widening Hwy. 98, as we have experienced.
She has been involved in local government and politics for years.  Donna served as President of the South Walton Republican group for three years.  During her tenure as President, the group experienced a 30% increase in membership and is now almost 200 members strong.  She is also a member of the Walton Republican Executive Committee, helping provide guidance to local Republicans through the Republican Party of Florida (RPOF).
Donna is a long-time cancer survivor. She formerly served as the Sponsorship Chair for the American Cancer Society's fundraising efforts in Walton County.
She is a mother and grand-mother.  Her daughter and one of her grand-children live in Walton County.  They know what it is like to live in paradise, as do all of us.  Donna wants to keep paradise for all Walton County residents.
Donna loves Walton County and she wants it to be the best it can be.  District 4 deserves a voice from someone that has experienced living in the district, but her candidacy focuses not only on District 4 but all of the county from one end to the other– Paxton to Freeport, Rosemary Beach to Santa Rosa Beach/Miramar Beach, Mossy Head to Defuniak Springs and all points in between.  Donna will represent all residents of this great county.