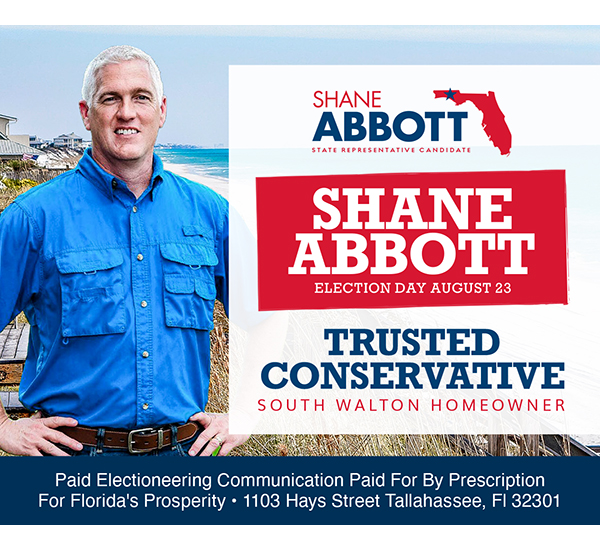 COME ONE, COME ALL MEET AND GREET – Wednesday, Mar 17 – 9:00 AM – 10:00 AM – Meet CSSW members as they welcome new senior members and share their interests for this new year. Volunteers will assemble "COVID Senior Packages" and brainstorm ways to provide help for our members in need.  Beverages and snacks will be available.
GET MORE OUT OF YOUR PUBLIC LIBRARY – Thursday, March 18 – 11:00 AM – 12:00 PM – Librarian Linda Thompson of the Walton County Coastal Branch Library will explain what's new at the library and how you can get the most out of your library in a quick and easy workshop on the many different Library Services that are available for public use. This will include how to use the Libby App for reading and listening to books online, as well as give a look at new databases and online learning courses available on the Library's website. This will be held at the Coastal Branch Library, 437 Greenway Trail, Santa Rosa Beach. This workshop is limited to the first 18 who reserve a spot. Call Nancy at CSSW at 850-280-5342 or send an email to Nancy at coastalseniorsofsouthwalton@gmail.com. A light lunch will be served following the presentation.
DISCOUNT ON YOGA CLASSES IN MARCH – A special $10 rate at Yoga Elements for classes in March for CSSW members. CSSW members can go to www.YogaElements108.com for class descriptions. In order to get the special CSSW March discount contact Dawn or Janet and pay at the studio before class. They offer a lot of gentle classes like yoga for healthy aging. All classes will be held outdoors.
GIVING BACK TO THE COMMUNITY
Care packages for seniors are being provided by Coastal Seniors of South Walton, Inc. at the Walton County Coastal Branch Library. The library is located at 437 Greenway Trail, Santa Rosa Beach, Florida. These care packages contain COVID prevention items such as: masks, hand sanitizer, and information about community resources. Coastal Seniors of South Walton is also working with the Sheriff's Department to provide care packages for seniors when the deputies make wellness checks. Care packages have also been provided to the John Horton Senior Center located at 194 North County Road 393 in Santa Rosa Beach, Florida. The care packages for seniors are made possible by funds provided by a CARES grant for COVID related items for seniors in our community
COASTAL SENIORS BOOK CLUB – VIRTUAL VIA ZOOM (see our website calendar for a link to meeting on the day of the meeting) –The second Wednesday of each month – March 10th from 3:00 PM – 4:00 PM.
Join the Coastal Seniors of South Walton (CSSW) to discuss books you've enjoyed by participating in an online book club once a month.  You choose your own book – there will be no assigned books for all to read.  Each participant will have up to 5 minutes to share the book they read and their thoughts about it. Should members want to exchange books they can drop one they've read at our offices at 70 Logan Lane in Grayton Beach and pick up another there to read.
Seniors 50 years of age and up residing in or visiting Walton County are invited to join CSSW. Membership is $20 for individuals, $30 for family, and $50 for businesses. You can become a member on Facebook at Coastal Seniors of South Walton, or via email at coastalseniorsofsouthwalton@gmail.com, or on the website at www.coastalseniorsofsouthwalton.org. Coastal Seniors of South Walton, Inc. is a non-profit 501©(3) organization for active adults and we're looking for dedicated, enthusiastic persons to join our Board of Directors.