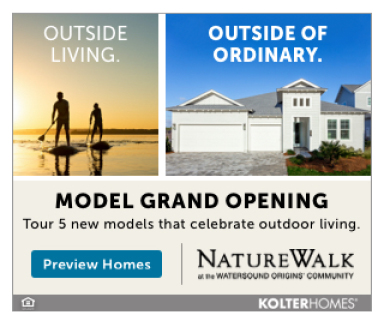 Monitoring Your Health After the Long Covid Pandemic
11:00 am – 12:30 pm
Now that many normal activities are returning, why not start off knowing your vital signs and how to safely get active again. Local health care professionals will be discussing how to get started in the right way.
We would also like to know if there are any retired nurses or doctors who could come to our meeting and take blood pressure readings for attendees who would like to have it taken.  We have a blood pressure cuff, oximeter, and scale.  Please email us at coastalseniorsofsouthwalton@gmail.com if you know anyone who would be willing to help.
Friday's with Friends
June 11th and 25th from 10 AM – Noon
Each "Fridays with Friends" program will be open from 10 AM until noon.  Coastal Seniors will welcome members, who are 50 years and older, to our office to participate in activities, such as: card games, board games, ping pong, bingo, art classes, exercise classes, etc.  If you are interested in any of these activities, please let us know so that our volunteers can prepare.
Also, don't miss an Intro to Chair Yoga class during Friday with Friends on June 11.  The complimentary 30-minute intro class will begin at 11:30am. Wear comfortable clothing and be ready to stretch, relax and enjoy! Class will be led by yoga instructor and Coastal Senior member Janet Thomas.
LITTLE FREE LIBRARY
Coastal Seniors of South Walton, Inc. has received a Little Free Library which is located at our office at 70 Logan Lane, Santa Rosa Beach, Florida 32459.  It is outside our front door and allows seniors to access books and puzzles whenever they are able to come by our office location. We were able to purchase the Little Free Library with funds made available through the CARES grant which we received.
Coastal Seniors Book Club
The second Wednesday of each month from 4:00 PM – 5:00 PM.  Join the Coastal Seniors of South Walton (CSSW) at The Bay restaurant on Hwy. 331 South to discuss books you've enjoyed by participating in our book club once a month.  You choose your own book – there will be no assigned books for all to read.  Each participant will have up to 5 minutes to share the book they read and their thoughts about it. Should members want to exchange books they can drop one they've read at our offices at 70 Logan Lane in Grayton Beach and pick up another there to read.
Thanks to those who participated and attended the Rotary Club of South Walton annual Pickleball Tournament at South Walton Boys and Girls Club. Proceeds will benefit the boys and girls of South Walton County through equipment donations to the South Walton Boys and Girls Club.
Seniors 50 years of age and up residing in or visiting Walton County are invited to join CSSW. Membership is $20 for individuals, $30 for family, and $50 for businesses. You can become a member on Facebook at Coastal Seniors of South Walton, or via email at coastalseniorsofsouthwalton@gmail.com, or on the website at www.coastalseniorsofsouthwalton.org. Coastal Seniors of South Walton, Inc. is a non-profit 501©(3) organization for active adults and we're looking for dedicated, enthusiastic persons to join our Board of Directors.