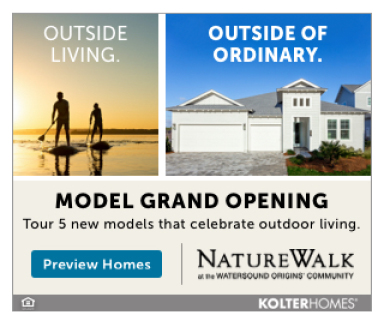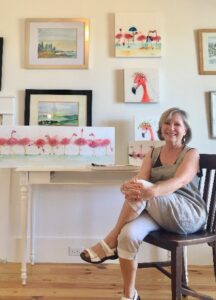 As part of the Art in Public Places, artist Cheryl Gray will display her work at the Walton County Coastal Branch Library for the months of November and December.
When Cheryl created some silly flamingos for a show at the hospital about four years ago she had no idea where that would take her. Over the years she has painted countless numbers of these flamingos doing all sorts of crazy things from spending the day at the beach to dancing in the moonlight.  Her flamingos are a favorite with tourists along 30A and locals alike. Cheryl started painting after her children went off to college, her favorite medium being watercolor. Since moving to Santa Rosa Beach six years ago she has branched out adding mixed media and acrylics. Her most recent project is illustrating a children's book for author Teddi Coons. You can find Cheryl's Flamingos at Big Mama's Hula Girls In Seaside and at the Blue Giraffe in Inlet Beach. She also sells her art on her Facebook and Instagram pages. " Gigiathome" Cheryl Gray artist.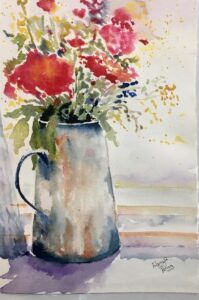 Cheryl is married to Steve Gray. They have 5 children and 8 grandchildren between them. They both love their dogs and pretty much any dog they come across.  When not painting , Cheryl and Steve enjoy traveling and "glamping" in their RV.
437 Greenway Trail, Santa Rosa Beach, (850) 267-2809.