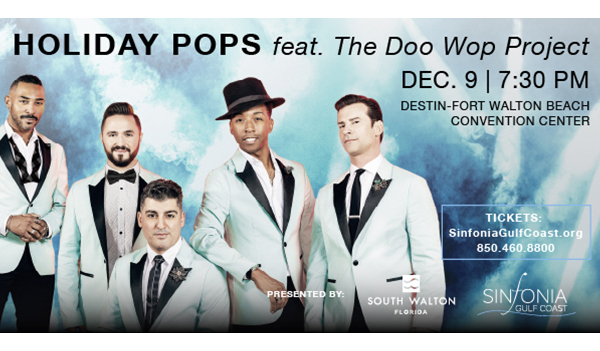 By Mark Messerly,
Walton County's Dune Lakes are ecological treasures, and there are opportunities to help monitor and preserve these unique environmental systems. In addition to recreational activities, the lakes store and filter water, and provide unique transitional habitats for a unique mix of plants and animals.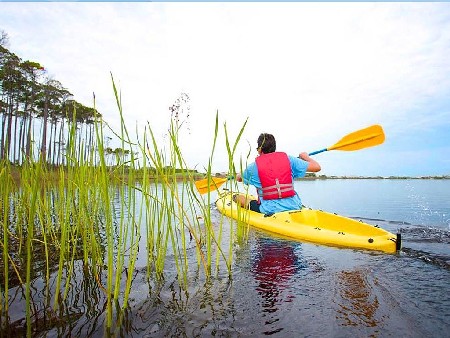 The Choctawhatchee Basin Alliance (basinalliance.org), a non-profit organization, helps to sustain our dune lakes and related watersheds, through monitoring, research, and education. Research efforts inform strategic actions for preservation, restoration, and guidance for future development.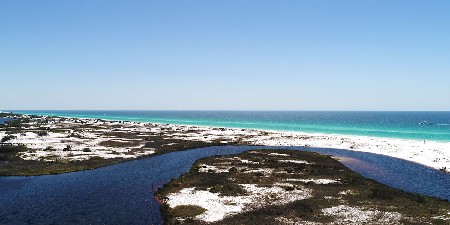 Citizen Scientist Volunteer opportunities (basinalliance.org/volunteer/) include taking lake water quality samples. In some cases a vessel is provided by the Choctawhatchee Basin Alliance (basinalliance.org), others require a volunteer-provided vessel. Following a training session, volunteers will be provided with the equipment used to take samples at specified locations. Data from the samples are analyzed at University of Florida's Institute of Food and Agricultural Sciences. Reports are generated for each lake indicating short, and long term trends. Additional resources, including a link to the Coastal Dune Lakes Advisory Board, are available on the Walton County Coastal Dune Lakes web page www.co.walton.fl.us/97/Coastal-Dune-Lakes.
All of the coastal dune lakes with the exception of Fuller are accessible from the beach. Other Lakes have additional access points for public use. The Timpoochee Trail is a wonderful way to see nearly all of the lakes – it is a multimodal trail which is great for hiking and biking. The trail runs along County Road 30A, providing stunning views of all of the coastal dune lakes from Stallworth to Camp Creek
To learn more about the Coastal Dune Lakes, please contact: Melinda Gates, Environmental Coordinator, Walton County Public Works, 117 Montgomery Circle
Defuniak Springs. Office:  (850) 892-8108, gatmelinda@co.walton.fl.us.