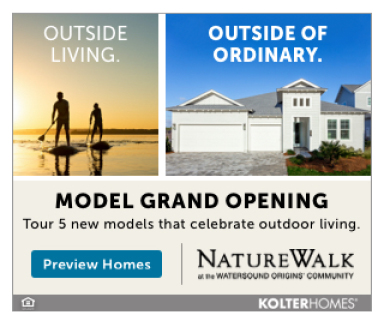 By Rick Moore
Every ornament embodies a memory. The ornament we purchased for our first Christmas together. The ornament we purchased while on a fun vacation. The ornament that is a family heirloom. The ornament that makes us laugh. The ornament that makes us cry. Every ornament on the tree can bring back a memory. My father-in-law, Mr. Ed, was a firefighter for thirty-three years. Placing the firetruck ornament on the tree each year brings back a flood of memories from Christmas past. To believe Mr. Ed's story is to believe in "Christmas Miracles."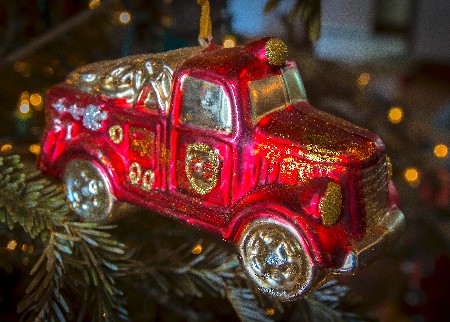 After years of battling childhood diabetes, Mr. Ed's oldest daughter Pat passed away. Her death made Mr. Ed bitter. Though he had spent years as a Sunday school teacher and respected leader in his church, he walked away from anything that had to do with God or the church. How could a loving God allow such a thing? He began to drink heavily, sometimes consuming a case of beer a day. His favorite subject matter became the hypocrisy of the church, and how he couldn't stand preachers. I reminded him that I worked in the ministry, to which he replied, "Then I hate you too." Don't get me wrong, being around Mr. Ed wasn't all bad. About once a week, he would drop by with the largest New York Strips in town for us to grill. As long as we didn't mention God, church, or show concern about his drinking, he was fun to be around.
About the only thing Mr. Ed could tolerate that had to do with Christianity was Christmas. He loved buying gifts, especially for underprivileged children. My wife and I had moved six hours away with our boys, and he was looking forward to us driving back to Mobile, Alabama for the holidays. A few weeks before Christmas, he called me late at night. I was afraid he was going to call off Christmas at his house. His voice was trembling. He said he felt like the last twenty-four hours were a dream. I asked him what happened. His response is one you may not believe, but I'll tell it to you just the same.
Mr. Ed was traveling to the gambling boats which were less than an hour away from his house. He said he went there for the cheap all you can eat buffets, but he also liked to spend time with the one arm bandits. As he was driving down Interstate 10, Mr. Ed heard an audible voice. Yes, it was God. God told Mr. Ed to turn the car around and go to Pastor Perry's house to repent. Mr. Ed was so startled, he immediately drove to Pastor Perry's and asked for prayer. After hours on his knees before God, Mr. Ed was a new person. Not only was he at church that next Sunday, but every time the doors were open.
When people asked him if he had seen the light, Mr. Ed would reply, "No, I heard the voice." Those who knew him did not doubt him. He was a changed man. Just a few months after hearing the voice, Mr. Ed was diagnosed with cancer. He passed away within weeks after that. Personally, I have never heard the audible voice of God. But every time I put that fire truck ornament on the tree, I think of someone who not only heard, but someone who listened.
Rick Moore is Communications Pastor with Destiny Worship Center in Miramar Beach.