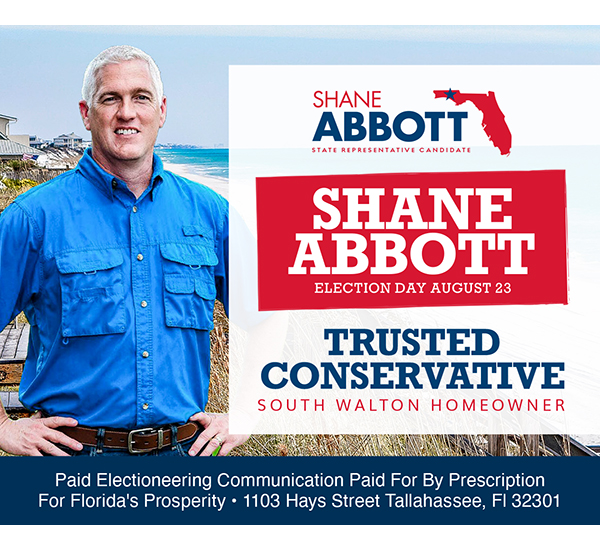 By Dee Cruce
There are so many reasons to be proud to call Walton County home. And, on the top of anyone's list has to be the the Foye Belle Foundation and its creator, the late Chelsea Berler. Originally from North Dakota, Berler decided to take a chance and spontaneously move to Florida after a failed relationship. She was in her early 20's and looking for a fresh start. She really didn't know anyone in the area. Her family stayed back in North Dakota, including her mom. She was feeling extra lonely one afternoon and decided to call home for some comfort and to whine about her love life. Thankfully, like only a mother can do, her mom was able to convince Chelsea to put her big girl pants on, and get on with her life. It took a few tries, but eventually Chelsea complied and found her way to the famous Bud and Alley's in Seaside. It wasn't long, before one day, she would sit down next to her future husband. They started chatting and, you know… the rest is history. After dating, they got married at Bud & Alley's on the beach. In June 2018, the pair celebrated 10 years together.
As Chelsea's love life came together, her professional life took off as well. After years of working her way up in a marketing firm, in 2006 she decided to start her own firm. She was 22 years old when Solamar Agency was born. Today It's a half-million-dollar boutique marketing firm, founded as a creative solution for business owners who want marketing, design and administrative help without the overhead of "in-house" staff. Starting out as a completely virtual company, Solamar grew rapidly over the first few years.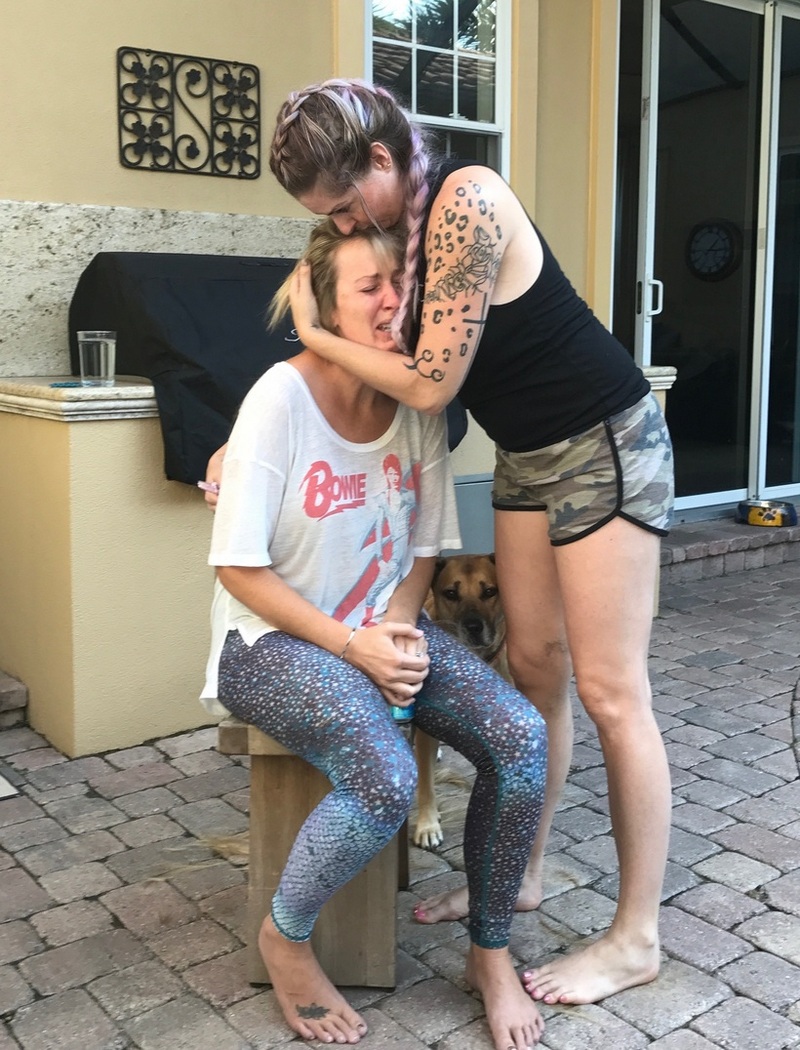 As if owning a successful business with numerous employees in your 20's wasn't enough, Chelsea became a best-selling author. She published her first book, The Curious One, in 2015. The book tells the story of her life from Food Stamps to CEO. It's motivational and a top seller on Amazon. "The book is the story of how Chelsea left behind the heartache of her tumultuous childhood and past and found peace in her present," says Mark. " It's about the triumph that comes from living life with purpose, not only when it's easy, but when it feels like your life is crumbling to pieces at your feet."
Mark wanted to give Chelsea the opportunity to see what his life was like away from her in Europe, where he worked. The perfect opportunity popped up when the MotoGP event came to Le Mans in France in the summer of 2017. They were both big motor cross junkies. It was perfect, epic even, as far as trips go. The only downside was how tired Chelsea had been feeling. At times, it was hard for her to keep up with Mark. It wasn't long after that, that Chelsea noticed a lump under her arm. The Summer was epic, as she put it, but she came home to a fall of hurricanes and an extremely rare form of cancer.
By the time Chelsea went in for her exam, the lump was nearly the size of a tennis ball! Her doctor ordered a mammogram and a biopsy. When her doctor finally called, there was a long pause before she said the tests were positive. She was diagnosed with an extremely rare form of triple negative breast cancer called Leptomeningeal Carcinomatosis (LC). It effects roughly 1% of people, is extremely aggressive, and it was at least Stage 3, if not Stage 4, and had spread to her lymph nodes. She would be starting chemo treatments immediately. Winter would be hell.
It was through Chelsea's regular chemo treatments that the idea seed for the Foye Belle Foundation (FBF) first sprouted. Each time Mark brought her in for a round of chemo, Chelsea was struck by how many people were there for treatment completely unsupported, alone, and in some cases not even driven by a friend. This hurt her heart so much to see her new friends going without. She was so fortunate to be loved and supported by her husband, family, and so many loving friends while many patients were suffering alone.  Each time she came, she brought a bag of goodies to keep her occupied and comfortable as she sat for hours of chemo rounds. More times than not, she gave her stuff away to the other patients who were there getting treatment. She had always been a generous soul, and through this experience, she saw a need that could be filled. The Foye Belle Foundation (https://foyebelle.org/)  and the 'Blue Bag Movement' was born as a result, named after her grandmother, Foye Belle, who passed away from cancer when Chelsea was a child.
The Foye Belle Foundation is a non-profit, volunteer organization that packs blue bags and donates them to cancer patients who are actively seeking treatment. The bags are blue as Chelsea believed that if cancer were a color, it would be blue. Everything about cancer makes you feel blue. The blue bags are filled with goodies that are not only comforting but help pass the time away.
Throughout the spring months, Chelsea further developed the foundation's website, enlisted volunteers, which wasn't hard, and started packing blue bags to send out. She wrote another book detailing her journey from pre-diagnosis to the end, The Yellow House on the Left. All the proceeds go to the foundation. This writer, for one. couldn't put it down. Chelsea further documented her journey by writing several articles published by The Huffington Post, www.huffingtonpost.com/author/chelsea-930, and Facebook, and she gave several interviews about going through the "dying process."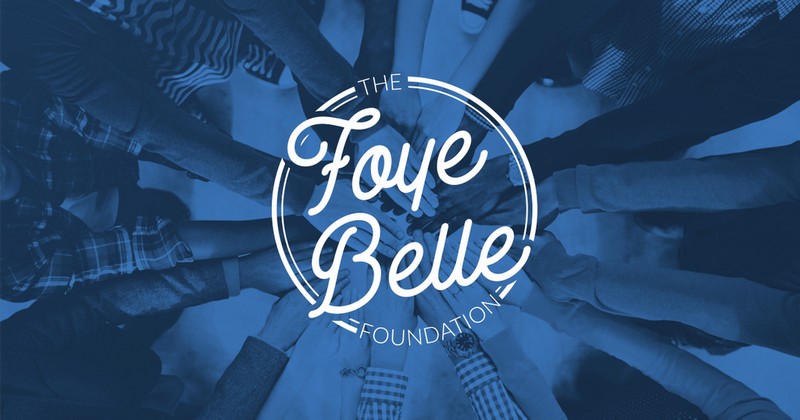 As spring wore on, Chelsea got her affairs in order and spent time with family and her dogs. Her sisters were flying down regularly, and her mom moved from North Dakota to live nearby. For months she and Mark held out hope for a cure, but eventually the day came when her doctor told her she was terminal.
She decided to stop treatment and live out the rest of her days on her terms. There were many, many, sunsets and many mornings, when she couldn't sleep, where she saw the sun rise. There was pizza, Oreo blizzards and long ride's in her and Mark's dream car. They finally bought it just before Chelsea got sick. She spent time in her garden. It was her happy place and she would miss it. There were so many things that she would miss, and yet she still felt that to be her age, she had had a pretty full and well, awesome life. She made peace with dying. So many of her family members had already gone before her, whether from tragedy, that she knew from an early age, or sickness. In so many ways she was looking forward to the next level family reunion and found solace in that she wouldn't be alone.
Chelsea passed away on July 7, 2018, in her home, surrounded by her dogs and Mark.
Before Chelsea passed, she made Mark promise to keep the blue bag movement going. This month makes a total of 700 bags that have been shipped out to those in need all over the US, to England, Ireland, South Africa and Canada. The prepping and packing of the bags are done locally with love by volunteers and shipped out. Do you know someone who needs a blue bag? All you must do is go to the Foye Belle Foundation website and sign up someone you know, or even yourself, to receive a blue bag. You can also donate to the cause at www. foyebelle.org.
To raise funds for the FBF, local artist, Clint Eagar has generously agreed to paint an original piece of art, "Floating", valued at $700, to be auctioned in a silent auction at his gallery, Clint Eagar Designs, in Uptown Grayton Circle, on October 18th ,  from 1:00 – 8:00 pm. Come and join us for a day and evening of meaningful fun at the gallery. All the auction proceeds will be donated to the FBF, along with 20% of the sales for the day. Clint's art will be discounted for the occasion and you don't want to miss that. Everyone is invited to come out for the event and support Foye Belle and meet one of 30A's newest and most talented artists, as well as some of the people who knew and loved Chelsea the most.
This article is dedicated to my grandmothers who died of cancer, Wanda and Ouida and to my brilliant Uncle Jim, all of whom passed away within the last 2 years of this unbiased disease. You are missed. To my friend Allison Cox, who overcame breast cancer in her early 30's, you rock! To my friend Lauren Willowford who lost her beloveds to it and was there for them every day until the end, you are strong and bold soul sister.  -Dee Cruse.