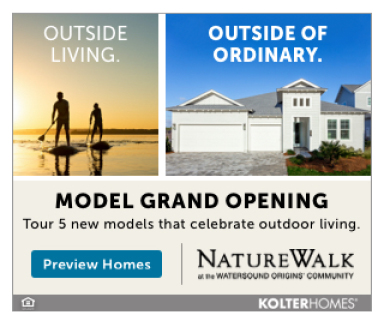 This summer in Okaloosa and Walton Counties, the Choctawhatchee Basin Alliance (CBA) is teaming up with community organizations to lead students of all ages to the shores of the Choctawhatchee Bay.
Throughout June and July, CBA and the AmeriCorps NWF Environmental Stewards work with the Boys and Girls Clubs of Fort Walton, Destin, Kenwood, and South Walton in a two-month version of the Grasses in Classes curriculum. Students learn about native ecosystems and species in the bay and work with smooth cordgrass plants to restore shoreline and protect the coast from future erosion. Funding for Grasses in Classes comes from the United States Fish and Wildlife Service Coastal Program as well as the Choctawhatchee Electric Cooperative, Inc. Local businesses can sponsor Grasses in Classes programs for the 2018-2019 academic year for $3,000 per school.
"The students never forget their field trips," says Brittany Tate, Education Coordinator for CBA, "They now know what it feels like to improve the local waterways with their own two hands."
Similarly, in Shelves to Shores, CBA and AmeriCorps teach interactive lessons and raise smooth cordgrass at local libraries.  Art plays a role in introducing kids to aquatic organisms and sustainability as they decorate oyster shells and create crafts from marine debris collected within local waterways. After explorations inside the library, the students culminate their lessons with a trip to the bay to net native species and plant cordgrass.
For less structured programs, families can sign up to build oyster reef breakwaters throughout the Choctawhatchee Bay. Each reef reduces shoreline erosion and provides habitat for aquatic critters as well as native oyster species. "Building reefs is the perfect way for families to be active together and enjoy our beautiful coastal bayous," says Rachel Gwin, CBA Restoration Coordinator, "We have reef building jobs for all ages." (email Rachel at gwinr@nwfsc.edu to reserve a building space).
Finally, CBA brings touch tanks and interpretive booths to local festivals, including the Destin Commons' Smoke on the Coast BBQ and Fireworks Festival on July 3rd.
Field trips and hands-on learning can make a lasting impact on students. In a report published by the U.S. Travel Association, 59% of students who took educational trips had better grades, 95% experienced higher graduation rates from high school, 63% had higher graduation rates from college, and even 12% had higher income per year.
Additionally, the increase of environmental literacy across age groups in Walton and Okaloosa Counties will create advocates for better stewardship of the watershed as a whole. In a 2006 report for Environmental Education Resources, author Susanne Bogeholz writes that nature experiences, like hands-on environmental field trips and workshops, "has frequently been shown to influence environmental action in everyday situations."
In all, CBA reaches over 600 students in the summer months. For a full schedule, check out the CBA Facebook page at facebook.com/basinalliance.