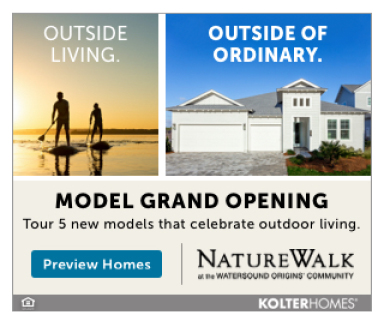 Caring & Sharing of South Walton is excited to share details for its Annual Spring Fashion Show and Luncheon. This year's event will be held on Sunday, Feb. 20th from 12:30p.m. to 3:00p.m.
"Our Spring Fashion Show gives us an opportunity to showcase some of the fabulous items that are donated to Caring & Sharing throughout the year," Carly Barnes, executive director of Caring & Sharing, said. "Everything you see in the show has been pulled from our Boutique and is modeled by a Caring & Sharing volunteer."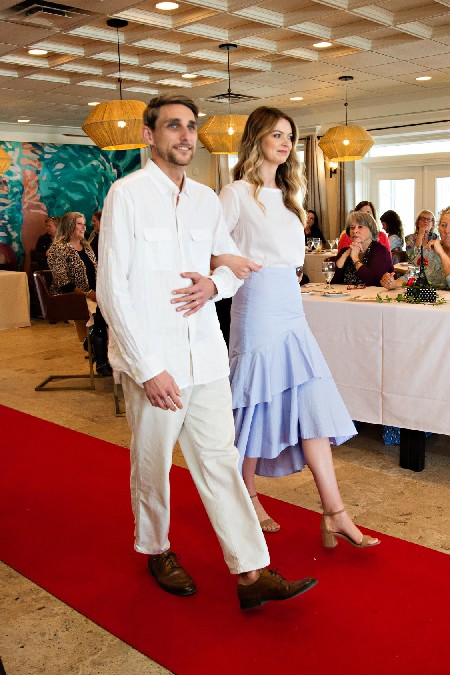 Guests will enjoy a fashion show, lunch, silent auction, photobooth and DJ. Doors open at noon with music, mingling and boutique shopping. Caring and Sharing volunteers and supporters will walk the runway modeling outfits made up entirely of items donated to the Caring & Sharing Thrift Store. All items modeled in the Fashion Show, along with other thrift store items, will be available to purchase in a pop-up boutique curated specifically for the event. The Fashion Show Boutique is sponsored by The Turner Team at Counts Real Estate.
"Proceeds from this event allow us to continue providing our neighbors in need with access to food, financial assistance, mental health counseling, case management, and connection to other resources," Barnes said.
Tickets are $45 and can be purchased at the Caring and Sharing Thrift Store located at 112 Lynn Drive in Santa Rosa Beach. Special thanks to our bar sponsor, Indigo, dessert sponsor,
Sweet Henriettas, and photo booth sponsors, Shelly Albarado and Brenda Whitwell from Edward Jones. Sponsorship opportunities are still available, please email carly@caringandsharingsowal.org for additional information.
Caring and Sharing of South Walton provides food and financial assistance to Walton County residents through the support of our community. Founded in 1994, the organization serves more than 400 local families each month. Caring & Sharing of South Walton also operates a Thrift Store. Sales in the Thrift Store help cover operating expenses and generate funds to help those they serve with food, prescriptions, utilities, mental health counseling, and case management.
Items for sale in the Thrift Store include clothing, housewares, bedding, furniture, electronics and books. For more information about Caring & Sharing of South Walton visit https://www.caringandsharingsowal.org