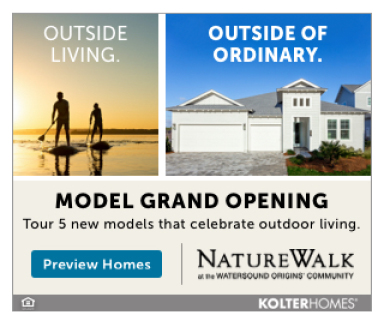 Weekly meetings held at Destiny Worship Center
A free business networking group meets each Wednesday at Destiny Worship Center in Miramar Beach. The group has been meeting for the past 3 years, sharing referrals and offering small business support. The group meets at 11:45am for lunch, which can be purchased at the DWC café for only $7. (lunch includes salads, delicious sandwiches, a side and a drink.) You do not have to be a member of the church to attend.
The idea behind SB Connect is for fellow business owners to gather once per week for prayer, fellowship, business networking and support. Chris Balzer, owner of Emerald Coast Energy Solutions has discovered attending the group is helpful in getting to know fellow business owners. "I love attending," he says. "The vision of the group is to help each other in the spirit of Phillipians 2:4: 'to not consider merely our own interests but also the interests of others.' "It's really a liberating concept," Balzer says. "It's also a blessing when 15 to 20 fellow business owners start fulfilling the vision and start considering each other." Small Business Connect has no fees or any extensive requirements and is non-exclusive. If you are interesting in attending, just show up on Wednesdays at 11:45am or contact Ray Cyr at Sales@Southwalton.life  or call 850-797-3546 for more information. Visit Small Business Connect on Facebook to view the week's agenda.