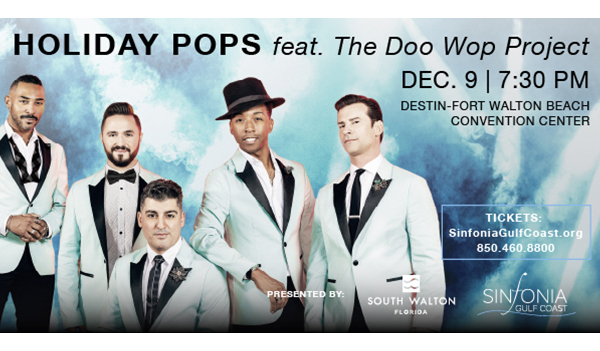 Local Author Ann Kief's Adoption Story
Blessed By Adoption Premiers July 23rd & 25th in South Walton
Meet local author Ann Kief, a former German baroness, as she tells her adoption story through the pages of her new book, Blessed by Adoption. Here readers will find a true story about a German girl who was born a baroness, adopted by Americans, and later became a "princess." While searching for her biological roots, surprises unfolded, miracles happened, and patterns developed that revealed a common life thread. Ann believes this is an inspirational book of amazing occurrences along the journey of discovery, blending families and countries. "Whether adopted or not, readers will be drawn into the twists and turns of the thought processes, relationships and research," she says.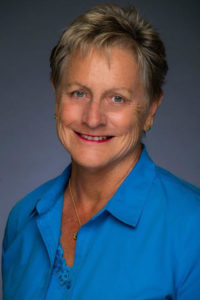 "An adoption story does not end when a bundle of joy is placed in the arms of an adoptive couple. For Ann Kief, adopted as an infant in Germany by a U.S. military couple, her placement was just the beginning of her story—one that unfolded over many years and continues to unfold. Ann, who ultimately moved to America with her adoptive family, was drawn to discover her biological German roots. Ann tells the heart-warming and compelling story about her search to determine who her biological father was and if she could locate and contact her biological mother," says Alice H. Murray, local adoption attorney and writer.
Ann lived in Germany half of her childhood, and became a naturalized American citizen as a teenager. As she began reflecting upon her life and searching for her biological roots, she uncovered surprises, encountered miracles and discovered patterns that revealed a common thread weaving the tapestry of her life.
"With over 7.5 billion people on the planet it's easy to think our story may not matter. In this book, Ann writes a beautiful reminder that God is always with us, and always working in every individual life. From crossing oceans, connecting family dots, and deep research, Ann does a wonderful job of recounting an incredible journey that shows the complexity of life, relationships, and finding our place in this world. It encouraged me to look deeper into my own history. Having experienced the blessing of adoption three times in my own family, I pray this book will open the door for others to be blessed by adoption as well," says Rev. Brad Goode, Pastor Good News United Methodist Church in Santa Rosa Beach.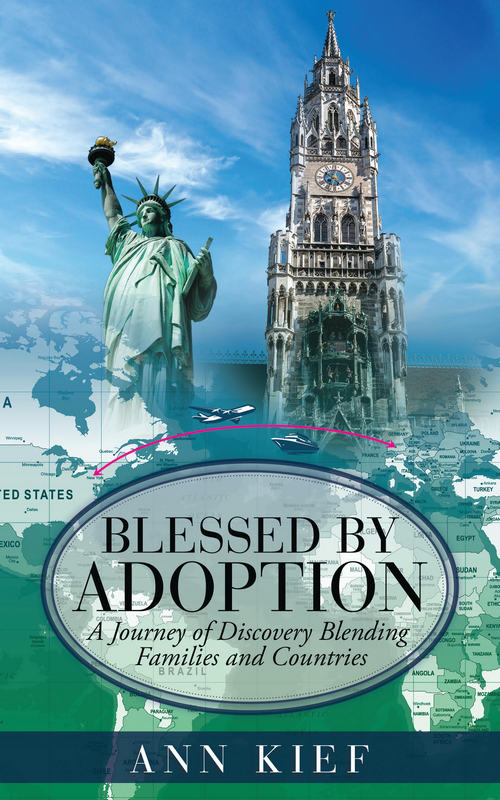 "Ann writes with a clear, straightforward style that reflects genuine wonder at the ways God has worked in her life. Her testimony is full of 'God incidences' that reveal God's faithfulness to her as she has sought to put together the pieces of her past. As an adoptive mom, I developed new insights and empathy into my own child's heart, as well as the selfless heart of his birth mother," says Jo Spivey, a local Destin writer, editor and adoptive mom.
Ann and her husband, Duaine, live in Santa Rosa Beach. Her professional life has been mainly focused on education, leadership and college administration. She taught at the university, college and grade school levels as well as in numerous parks and recreation settings. She has written professionally, as well as dabbled in writing children's literature. Though Ann and Duane have enjoyed pursuing interests in several businesses, her greatest joy and fulfillment has been as a wife, mother and grandmother.
Blessed by Adoption premiers in South Walton July 23rd from 11am-1pm at The Hidden Lantern in Rosemary Beach and July 25th from 10am-12pm at Sundog Books in Seaside, where Ann will be signing and discussing her book. You can also purchase autographed copies on her website, BlessedByAdoption.com or purchase at XulonPress.com, Barnesandnoble.com, Amazon.com, iBooks or other bookstores.