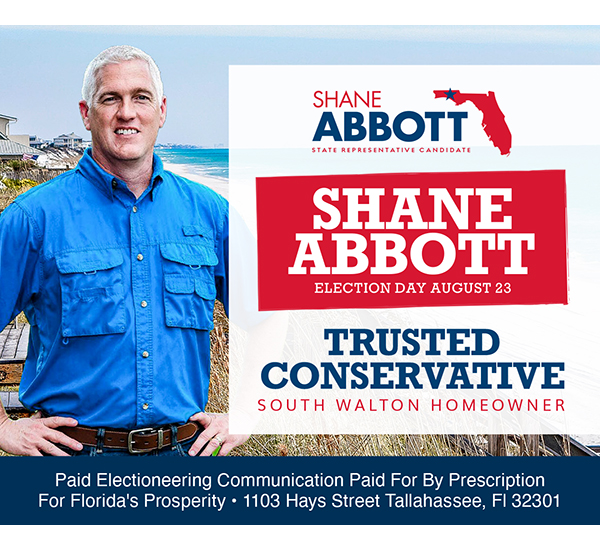 By Lori Leath Smith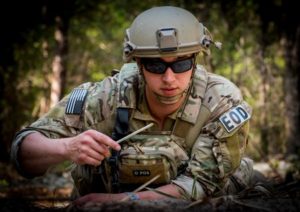 EOD Warriors are the men and women who graduate as Explosive Ordnance Disposal (EOD) technicians through all branches of the military from the Navy's EOD School at Eglin Air Force Base. EOD technicians are the ones responsible for disarming, rendering safe and disposing of bombs. Highly-trained, they serve in the Army, Marines, Navy and Air Force. As one of the most dangerous occupations in the military, EOD professionals willingly place themselves in harms way, supporting the most complex special operations missions, to protect our lives and property.
Since 911, more than 130 EOD technicians have died in combat and hundreds have sustained major physical injuries including lost eyesight, lost limbs, paralysis and major burns. In current conflicts, bombs known as improvised explosive devices (IEDs) are responsible for the majority of fatalities and severe injuries, according to EODWarriorFoundation.org. Additionally, and alarmingly prevalent throughout the military, is the potential for suicides, as well as traumatic brain injury (TBI) and Post Traumatic Stress (PTS). These can be caused by the invisible wounds of war and, unfortunately, are also part of our EOD community.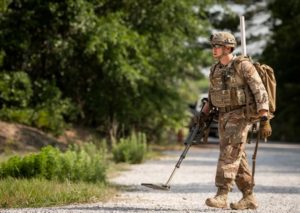 The good news is, though you might be unfamiliar with EOD technicians' roles in our military, the more you learn, the more you'll likely want to support them. The EOD Warrior Foundation is a valuable and honoring way to do this. The EOD Warrior Foundation (EODWF) serves the EOD community by providing financial relief and educational support, hope, wellness and memorial care to active-duty, retired and veteran EOD techs and their families. In recent years, the EOD Warrior Foundation has focused on prevention of suicides among current and former military bomb techs as well as providing care and support for those who've sustained life-altering injuries including amputations and loss of hearing or eyesight.
Believing EOD is family for life, "family" includes EOD Warriors and their families who have been wounded, are ill or injured, and families of the fallen. Support also maintains the EOD Memorial. Yes, you might be surprised to learn that there is an EOD Memorial Wall, honoring fallen EOD technicians that you can visit. Each spring, a memorial service is held citing the names of Warriors killed in combat during the previous year.
How Can You Help?
2020 Chili Plunge: Join the Chili Plunge on Sat., Feb. 15 at 9 a.m. at Turkey Creek in Niceville—340 W. John Sims Parkway. Check-in begins at 7:30 a.m.—plunge at 9 a.m. And, yes, it's usually cold. Participants say in the past some people have worn a costume to the plunge. Those who decide to dress up can win prizes—best overall for individual and team. After the plunge, participants can try various chili recipes and vote for their favorite. The cost of the event is $25 per individual or $80 for a team of four and, of course, all money raised will go to the EOD Warrior Foundation. Meet under the mail Pavilion at Turkey Creek, 340 W. John Sims Pkwy., Niceville 32578. Plunging will take place down the boardwalk where the space is large enough and water deep enough! For more information or to register for the chili plunge, visit www.eodwarriorfoundation.org/events.
Your support will enable wounded EOD warriors and their families and families of fallen EOD warriors to face the future with hope, and ensures EOD heroes will never be forgotten. For more information, visit EODWarriorFoundation.org.