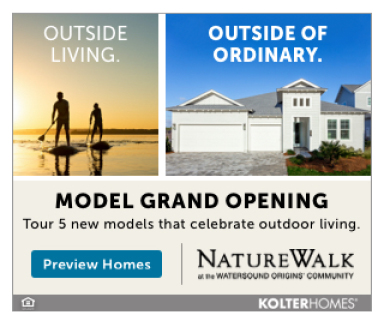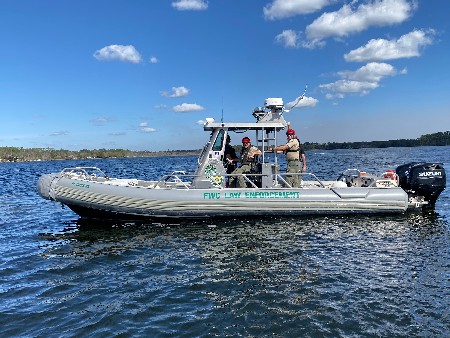 Area law enforcement officers from four local and state agencies braved bad weather and rough seas in March completing special maritime training. Florida's Northwest Regional Domestic Security Task Force Waterborne Response Teams came together for the class hosted by the United States Coast Guard Station Destin. The teams were composed of officers from the Okaloosa County SO, Bay County SO, Walton County SO and Florida Fish and Wildlife Division of Law Enforcement. The week-long course provided specialized tactical boat training designed to strengthen partnerships and promote mission success in the Port and Maritime Safety and Security mission.
The training, dubbed the "Tactical Operator Course," was presented by a coalition of instructors from The USCG, FWC and the NASBLA "Boat Operations and Training" ("BOAT") program. It is a nationally accredited curriculum that allows federal, state and local officers to work seamlessly together in securing ports, waterways, critical infrastructure and high value assets in the maritime domain. It also provides officers with state-of-the art tactics and techniques needed to perform high speed interdiction and pursuit missions at sea. The United States Coast Guard has designated the training as the national standard for maritime law enforcement officers.
The rigorous training involved many hours of waterborne drills and scenario driven exercises. It not only tested the officers' capabilities, but that of their equipment while underway in the waters of Choctawhatchee Bay near Niceville.
"Marine law enforcement officials realized soon after the attacks of 9/11 that heightened maritime security was critical to the U.S. Economy and the safety of the American Public" said Brad Williams, lead instructor for the training event. "We all realize that no single agency can provide all the security needed in today's threatening climate. The takeaway from this training is the effective partnerships that are fostered across multiple agencies resulting in safer waterways." Regarding the performance of area officers on the water he added, "The business of safety and security is challenging in the maritime domain and the mission goes on, even in bad weather. The citizens of the Florida Panhandle area can be proud of their Maritime Law Enforcement Professionals. Their work was exceptional."