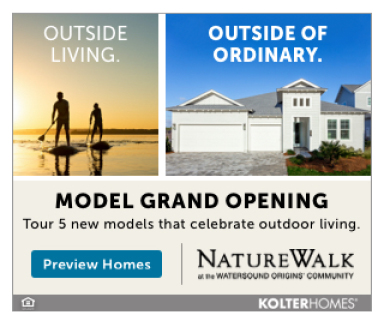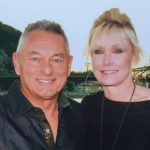 By Joe Capers, Insurance Zone
In a recent edition we focused on the details of a sound Business Insurance Program. Similar parallels can be established for your equally important Personal Insurance Program. Personal lines insurance is designed to offer protection for individuals and families rather than organizations and businesses. The most common types of personal insurance are property and casualty insurance which includes homeowners, condo, renters and auto insurance. The rates of insurance vary depending on geographic locations and the level of risk that an individual may have.
In our state of Florida, some types of personal lines insurance are required while others are strongly recommended. All Florida residences must have auto insurance which covers drivers while commuting to work, running errands and for other personal reasons and while used in business pursuits. On the other hand, homeowners, condo unit owners and renters insurance protect against damage to residences and personal assets.
Ultimately, insurance is about safeguarding one's family from life's uncertainties – and life does indeed have uncertain and unexpected events. Personal insurance adds that extra layer of protection that can give you peace of mind in today's world.
Below is a sampling of personal insurance coverage that are recommended for you and your family:
Homeowners & Homes Under Renovation or Construction – Protects your home the way it protects you by choosing the proper coverage that meets your needs.
Condo Unit Owners – Your condo association may have insurance, but your individual unit has its own coverage needs. Condo insurance protects your dwelling elements, personal property and liability.
Renters Insurance – Can be structured to cover more than just your personal property, and personal liability is just one example.
Rental Property or Landlord Insurance – Protects your property investment for you as a rental property owner.
Auto Insurance – Protection that gives peace of mind when on the road.
Flood Insurance – Homeowners does not cover flooding so flood insurance will protect against floods associated with hurricanes, tropical storms, heavy rains and other conditions that impact our area.
Boat and Yacht Insurance – Know that you, your guests and vessel are protected so you can enjoy your time on the water.
Umbrella – This high limit coverage goes above your personal and auto liability policies to protect you from unexpected and catastrophic events.
Jewelry and Collections – For those special items and valuables that your homeowners coverage will have severe limitations.
Motorcycle and RV Insurance – Provides liability protection for you and your machine.
Home Office Liability – As more individuals are now working from home, make sure you have protection for this often-overlooked exposure.
Life Insurance – Whether term or permanent, life insurance can provide income, final expenses, transfer an inheritance and business continuation.
Pet Insurance – You know I would not leave off this vital protection to cover the health for our precious animals.
There are many choices in the marketplace when it comes to your personal insurance program – especially automobile and homeowner coverage. We recommend you work with an agent and agency that will take the time to get to know you, your family, and your insurance needs. One that can search the marketplace for the correct combination of coverage and price to meet the insurance requirements of you and your family.
You've worked hard to attain your assets and this is a great time of the year. Let a personal lines specialist provide you with a Personal Insurance Program that will protect you with sound insurance products.
Insurance Zone, founded by Joe and Lea Capers, is a full service commercial and personal lines insurance agency serving Niceville, Freeport, Destin, Miramar Beach, Santa Rosa Beach (30A) and Inlet Beach. Visit their Video Library on www.ins-zone.com and watch several informative videos on 'Homeowners, Condo and Umbrella Liability', or call 850.424.6979.